Monitor the success of your marketing campaigns using your account dashboard
Improve engagement with SocialDog's sophisticated tweet analysis! Follower acquisition analysis provides an accurate picture of trends in your follower fluctuation.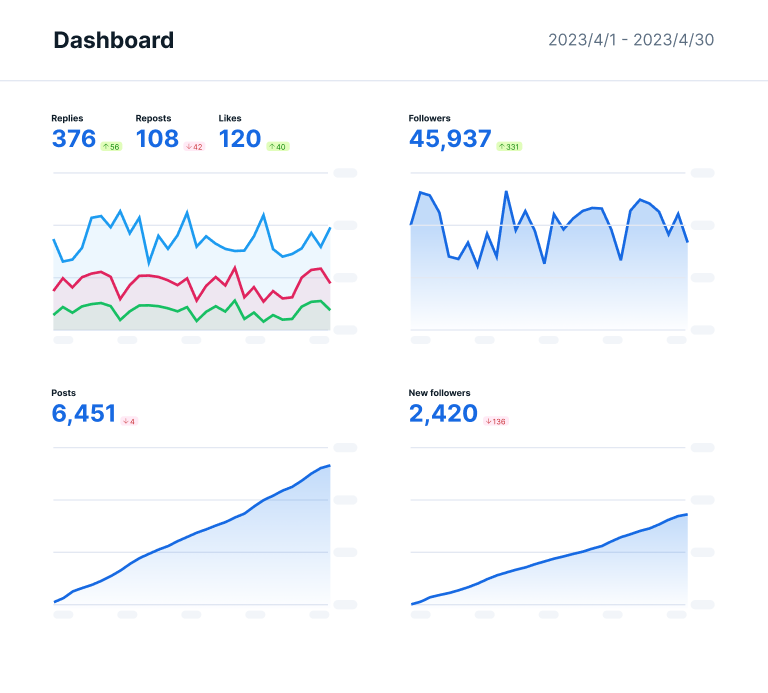 With its full range of functions, SocialDog can help you to achieve your goals
It has all the features you need for Twitter marketing.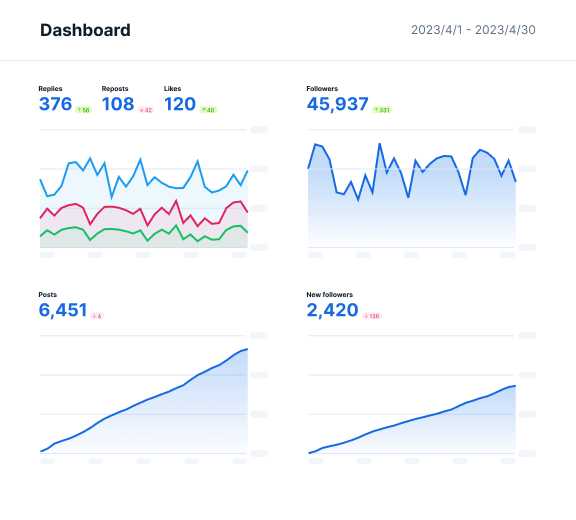 Performance indicator graphics
Dashboard
You can view the changes in key numbers, such as the number of your followers and accounts you follow, giving you visibilty of the status of your account at a glance.
Report
View stats about your Twitter accounts such as number of follows in a single table.
Viewable period
Long-term analytics are available, allowing you to gain insights over an extended period of time. Upgrade your plan to suit your needs and adjust the timeframe via the dashboard.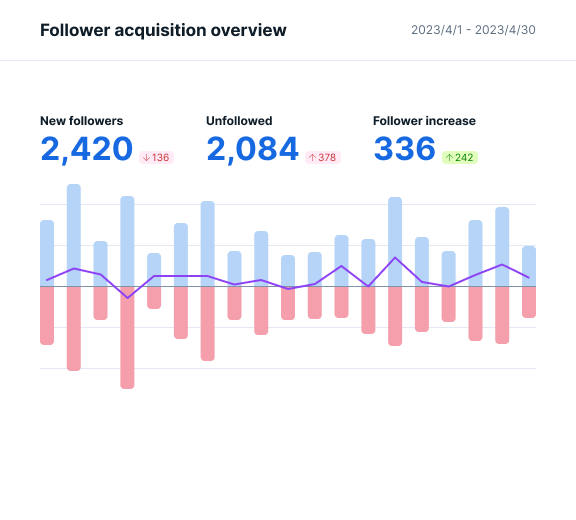 Follower analytics
Follower acquisition analytics
You can analyze the number of followers, as well as who followed and unfollowed you and when.
Follower background and interests
Analyzes the names, locations and descriptions of your followers and displays their interests in a word cloud format.
Follower Retention Rate
See how long followers have been following you.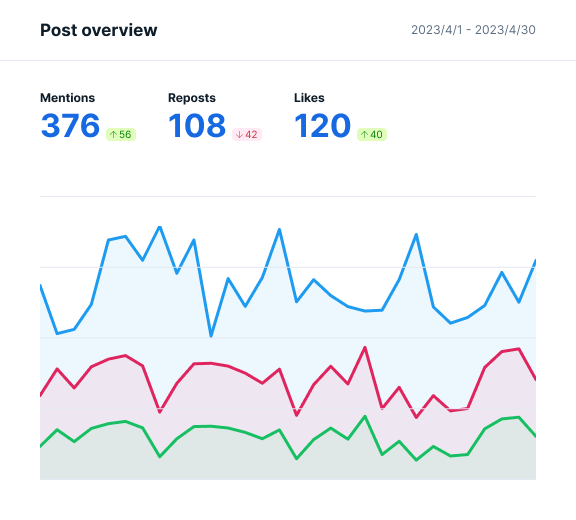 Tweet analytics
Engagement Analysis
You can analyze engagement, such as replies, likes and retweets, for each type of post.
Tweet analysis by time and day of the week.
View your total likes and retweets by time of day.
Media analytics
Analyze the engagement of posts with media.
SocialDog provides a complete Twitter management package
We offer a wide variety of useful features.
Tweet Engagement
Get a list of users who have liked, retweeted, replied to, or quoted a tweet. This can be used to aggregate retweet campaigns.
Keyword Monitor
Automatically finds tweets that contain the keywords you set. You can then like and retweet the posts, or follow the account that posted them.
Scheduled tweets
Create tweets in advance and schedule them to post at a specified time. You can even schedule tweets in bulk to save time.