With its full range of functions, SocialDog can help you to achieve your goals
It has all the features you need for Twitter marketing.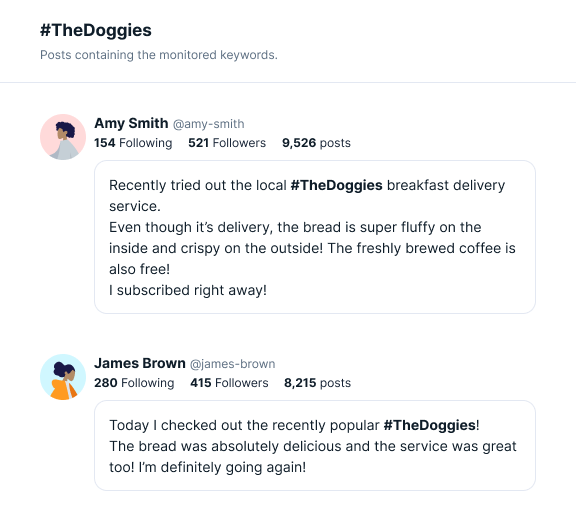 Inbox
Keyword Monitor
Automatically finds tweets that contain the keywords you set. You can then like and retweet the posts, or follow the account that posted them.
Mentions
Displays a list of tweets that have been mentioned. You can follow, like and retweet them all at once.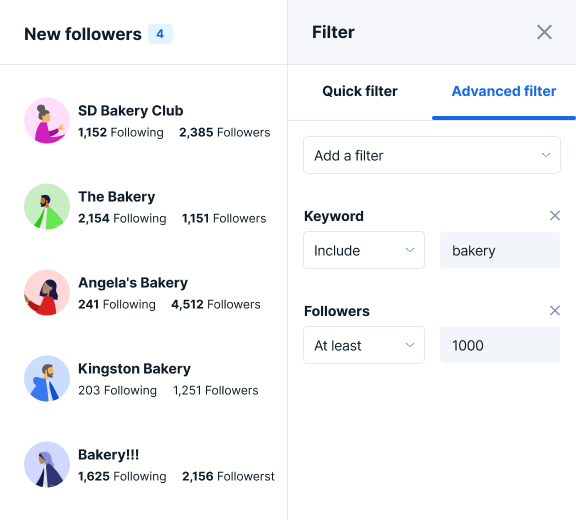 Create your own customised criteria for flexible filtering.
Twitter-compatible Search Function
Any symbols or characters that can be used in Twitter's search bar are also recognized by our keyword monitor.
15 advanced filter types
Quickly and easily find and connect with your target accounts
34 effective filter options
Create your own criteria to filter your followers and pinpoint the accounts you want to communicate with.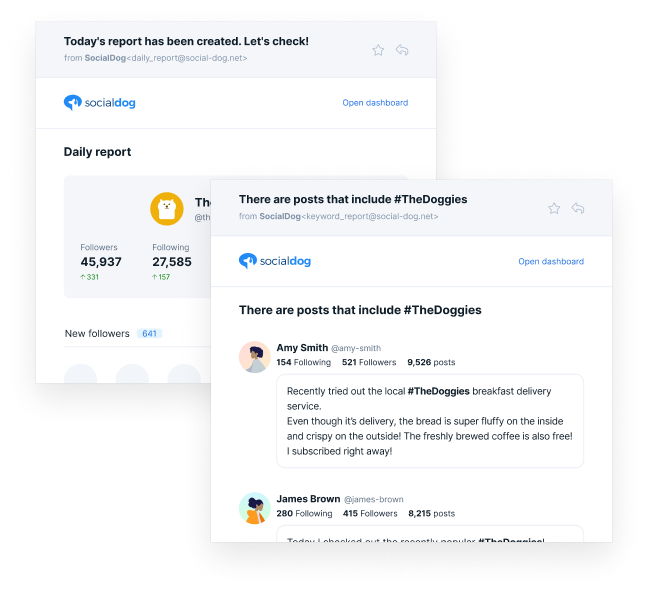 Notification Function
Slack notification
Connect to Slack to see notifications of new tweets and new @tweets in the Daily report, Weekly report and Keyword Monitor.
Email Notifications
Receive email notifications of new tweets and new mentions via our Daily Report, Weekly Report, and Keyword Monitor.
SocialDog provides a complete Twitter management package
We offer a wide variety of useful features.
Tweet Engagement
Get a list of users who have liked, retweeted, replied to, or quoted a tweet. This can be used to aggregate retweet campaigns.
Mutual Following
You can easily follow back Twitter accounts by checking their profiles.
Scheduled tweets
Create tweets in advance and schedule them to post at a specified time. You can even schedule tweets in bulk to save time.