Simplify Twitter account management
SocialDog's sophisticated filtering and sorting features allow you to efficiently connect with a large number of followers.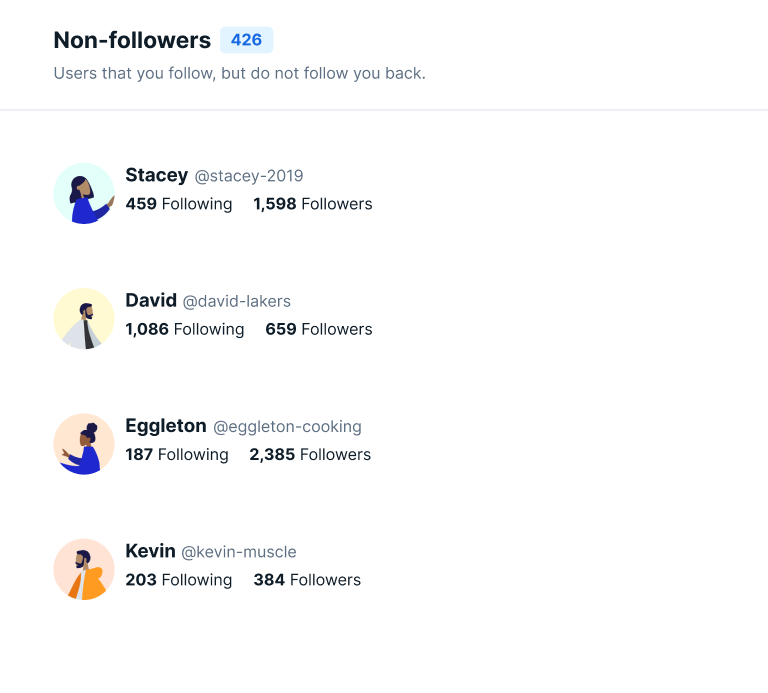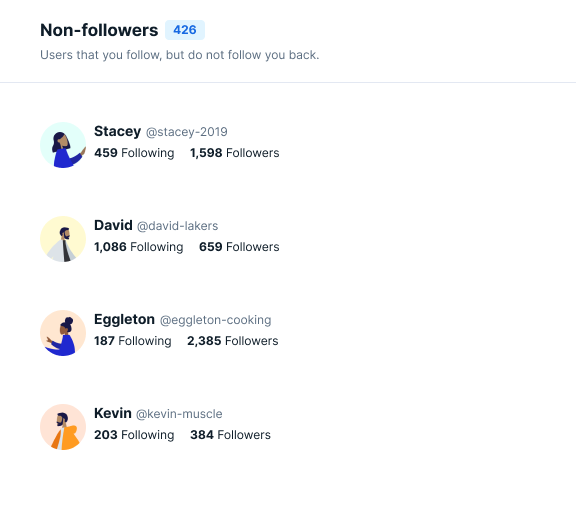 Efficient following
Follow back
Easily check profiles and follow back Twitter accounts that follow you.
Unfollow
Unfollow only users who have not followed you back or are inactive.
Follow
Follow users who are posting about specific keywords with the help of Keyword Monitor.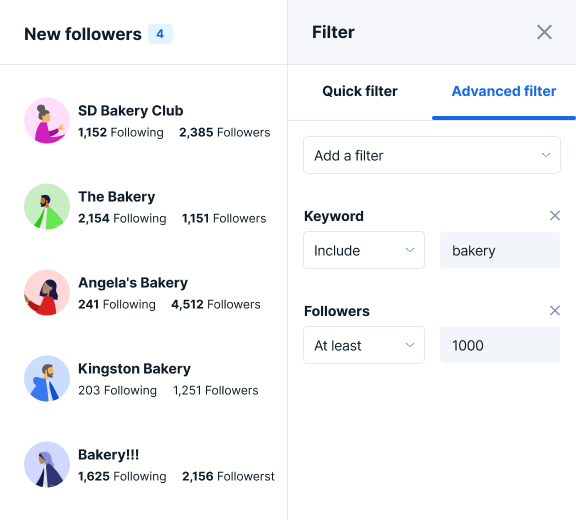 Flexible follower filtering
15 sorting criteria
Quickly and easily find and connect with your most responsive or highest valued followers.
34 advanced filters
Build your own custom filters and pinpoint the accounts you want to communicate with the most.
Quick filter
Save your most used filters and switch between them with a single click.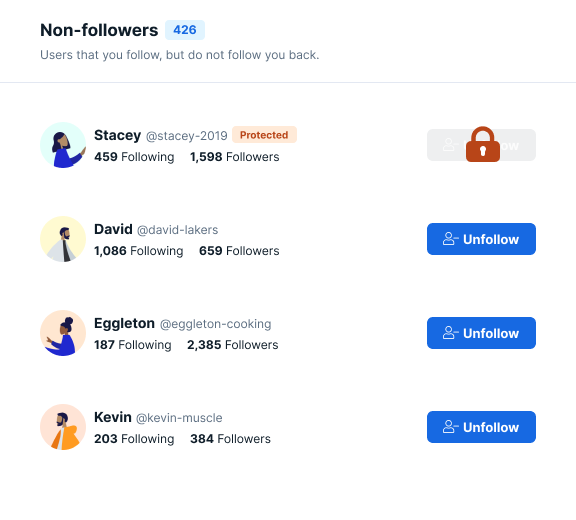 Advanced follower management
Keep list
Add your favorite users to the Keep list to protect against accidentally unfollowing them.
Hidden list
Prevent certain users from being displayed within SocialDog by adding them to your Hidden list.
CSV download
Download information about your followers as a CSV file, up to a maximum of 50,000 followers per day.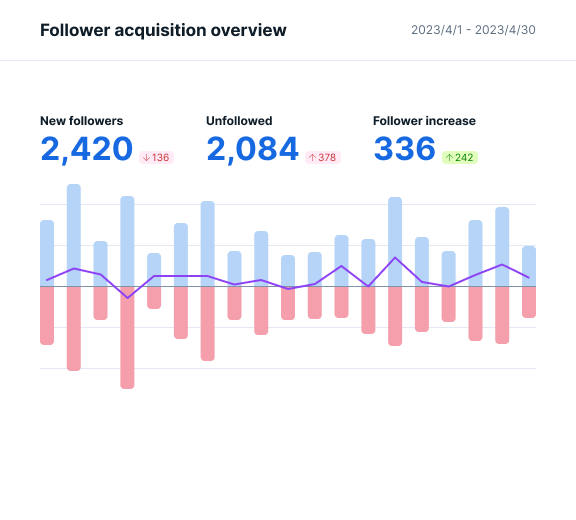 Follower acquisition analytics
Follower acquisition summary
See how many followers you gained or lost at a glance.
Follower background and interests
Gain insight by analyzing the names, locations and descriptions of your followers and displaying their interests in a word cloud.
Follower retention
See how long followers have been following you.
A complete Twitter management package with SocialDog
A host of other useful features are also included.
Tweet engagement
List users who have liked, Retweeted, replied to, or quoted your Tweets, useful for efficiently running Retweet contests.
Keyword Monitor
Automatically find Tweets that contain specified keywords, then easily like, Retweet or follow the account that posted them.
Scheduled Tweets
Create Tweets in advance and schedule them to be posted at a specified time. Tweets can even be scheduled in bulk to save time.