Simplify your Twitter management with our scheduled post feature.
Use SocialDog's scheduled posting function to plan your tweets and retweets in advance. The calendar view to manage auto-scheduled posts increases your efficiency, and the hashtag analysis feature allows you to search for the most effective hashtags.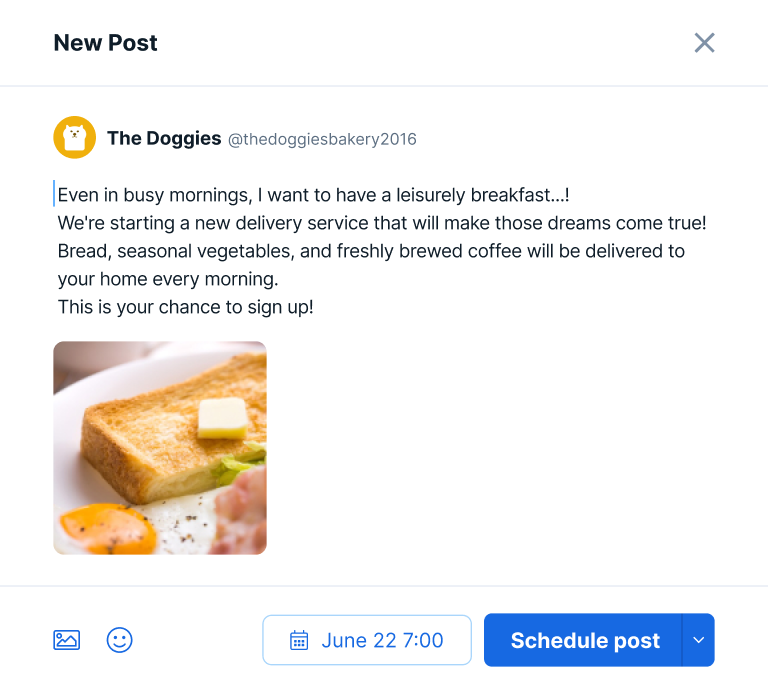 With its full range of functions, SocialDog can help you to achieve your goals
It has all the features you need for Twitter marketing.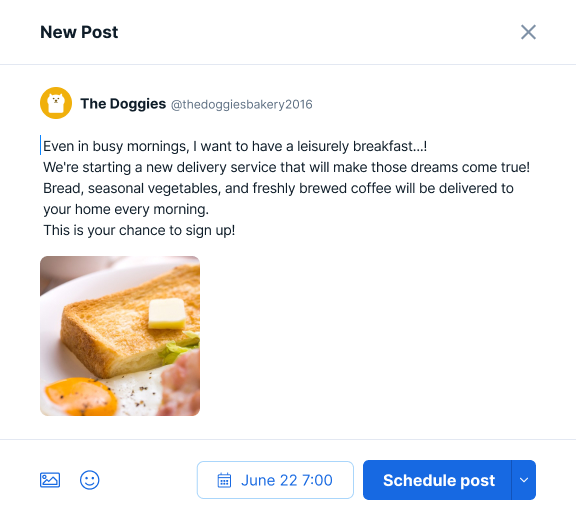 Tweet management
Scheduled tweets
Create tweets in advance and schedule them to post at a specified time. You can even schedule tweets in bulk to save time.
Scheduled retweets
Take advantage of our scheduled retweet function, a feature which is not available on the official Twitter site.
Tweet Threads
Unlike the official Twitter site, SocialDog enables you to schedule threaded tweets.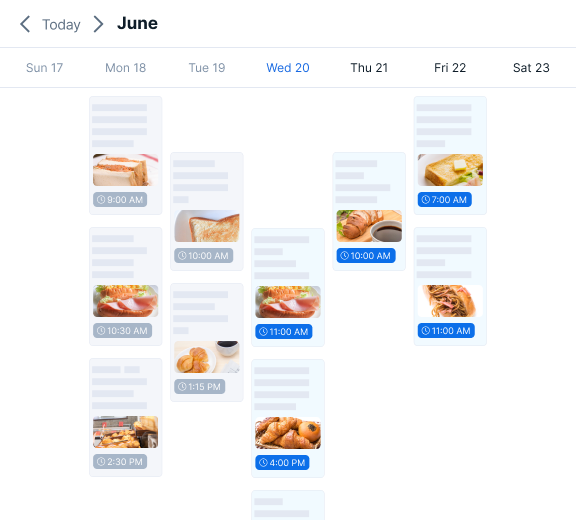 Calendar Management
Calendar Function
Create a calendar view of your scheduled posts and manage your tweets from there.
Export calendar
You can use a calendar application (such as Google Calendar or Outlook) to check your Twitter account's posting history and upcoming scheduled posts.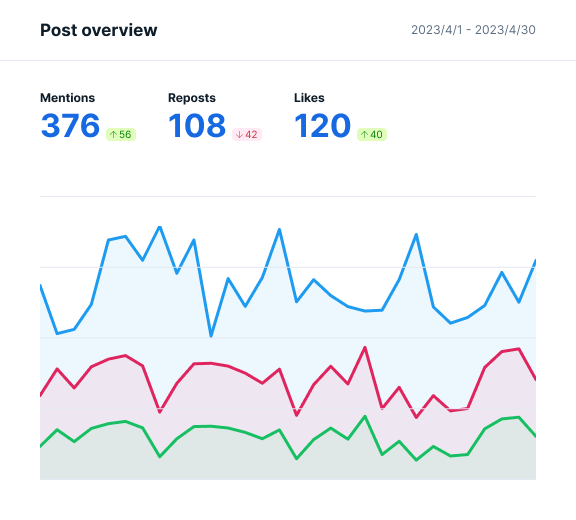 Post Analytics
Tweet analytics
You can analyze engagement, such as replies, likes and retweets, for each type of post.
Tweet analysis by time and day of the week.
View your total likes and retweets by time of day.
Media analytics
Analyze the engagement of posts with media.
SocialDog provides a complete Twitter management package
We offer a wide variety of useful features.
Tweet Engagement
Get a list of users who have liked, retweeted, replied to, or quoted a tweet. This can be used to aggregate retweet campaigns.
Mutual Following
You can easily follow back Twitter accounts by checking their profiles.
Preview Posts
Preview your posts on your computer or smartphone.