Enhance team collaboration with account management
SocialDog allows multiple users to manage the same social media accounts, making it ideal for teams.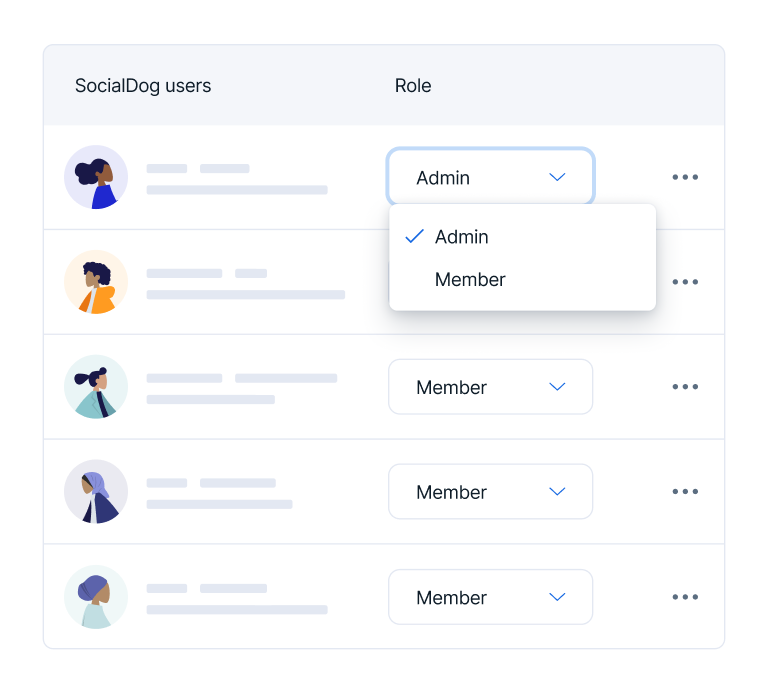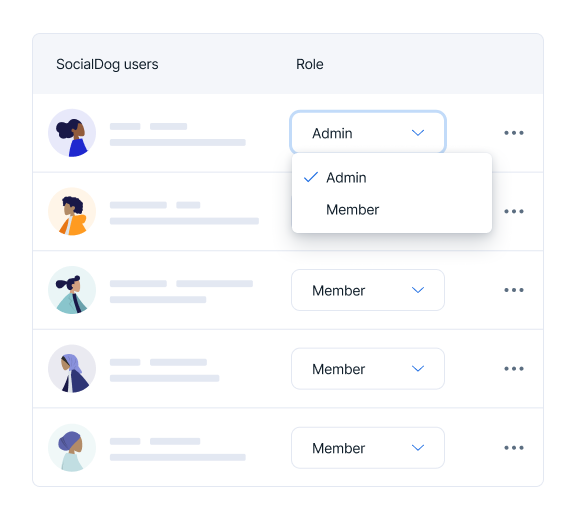 Team collaboration
Multiple user account management
Manage a single X (Twitter) account with multiple users, up to a maximum of 50.
Export calendar
Use calendars such as Google Calendar or Outlook to check your X (Twitter) account's posting history and upcoming scheduled posts.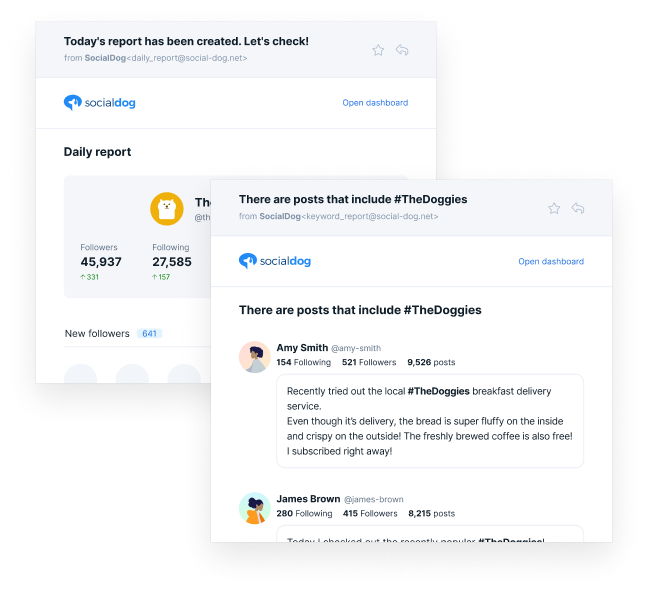 Notifications
The Keyword Monitor feature that notifies new posts has been temporarily suspended.
Slack notifications
Connect Slack to receive notifications of new Keyword Monitor posts, as well as daily and weekly reports.
Email notifications
Get email notifications of new posts with Keyword Monitor and the daily and weekly reports.
A complete X (Twitter) management package with SocialDog
A host of other useful features are also included.
Post engagement
List users who have liked, reposted (Retweeted), replied to, or quoted your posts, useful for efficiently running repost (Retweet) contests.
Keyword Monitor
Posts that include keywords you specify will be automatically collected.
Scheduled posts
Create posts in advance and schedule them to be posted at a specified time. Posts can even be scheduled in bulk to save time.