Account management to enhance and enable team collaboration
SocialDog allows multiple people to manage social media accounts, making it ideal for team account management.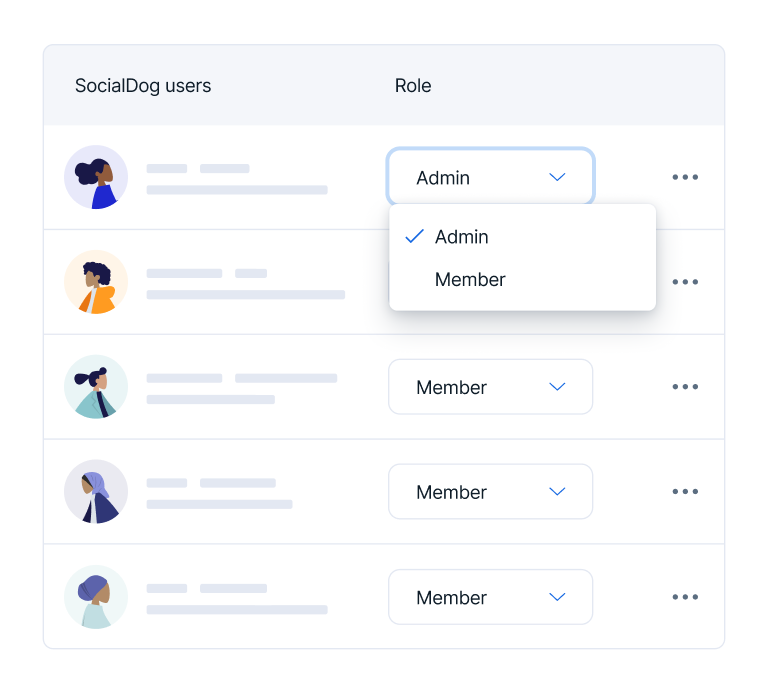 With its full range of functions, SocialDog can help you to achieve your goals
It has all the features you need for Twitter marketing.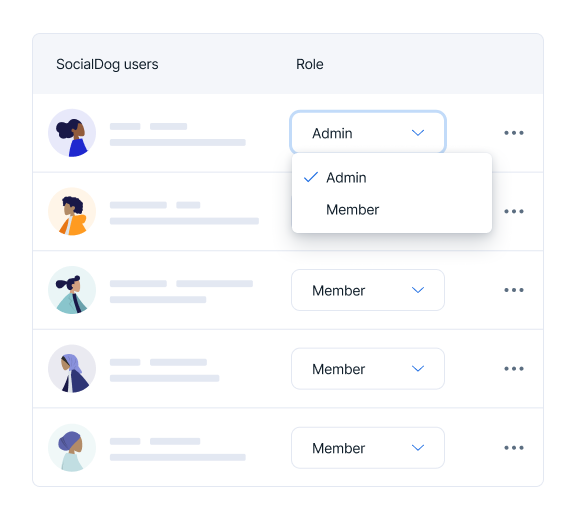 Team Collaboration
Multiple user account management
A single Twitter account can be managed by multiple users up to a maximum of 100 people.
Export calendar
You can use a calendar application (such as Google Calendar or Outlook) to check your Twitter account's posting history and upcoming scheduled posts.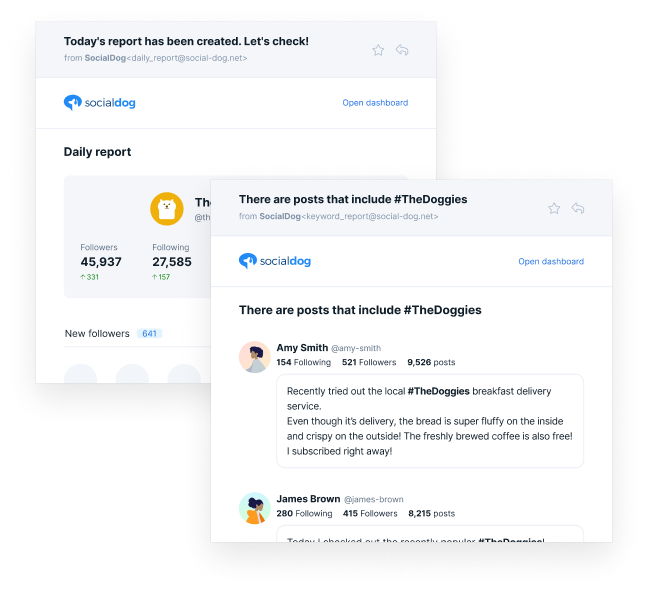 Notification Function
Slack notification
Connect to Slack to see notifications of new tweets and new @tweets in the Daily report, Weekly report and Keyword Monitor.
Email Notifications
Receive email notifications of new tweets and new mentions via our Daily Report, Weekly Report, and Keyword Monitor.
SocialDog provides a complete Twitter management package
We offer a wide variety of useful features.
Tweet Engagement
Get a list of users who have liked, retweeted, replied to, or quoted a tweet. This can be used to aggregate retweet campaigns.
Keyword Monitor
Automatically finds tweets that contain the keywords you set. You can then like and retweet the posts, or follow the account that posted them.
Scheduled tweets
Create tweets in advance and schedule them to post at a specified time. You can even schedule tweets in bulk to save time.