How to Schedule Tweets to Maximize Reach and Engagement
How to Schedule Tweets to Maximize Reach and Engagement
Twitter Marketing
Posted on:2020/6/30
Update date :2022/10/25
No matter your reason for using Twitter, whether it is for personal or professional use, scheduling tweets to maximize your reach and engagement is critical for growth in an oversaturated market.
Currently Twitter is one of the most popular social media platforms and is growing ever crucial to promoting your business. It may seem difficult at first, with so many options to choose from to schedule your tweets but we would like to try to help lessen the confusion.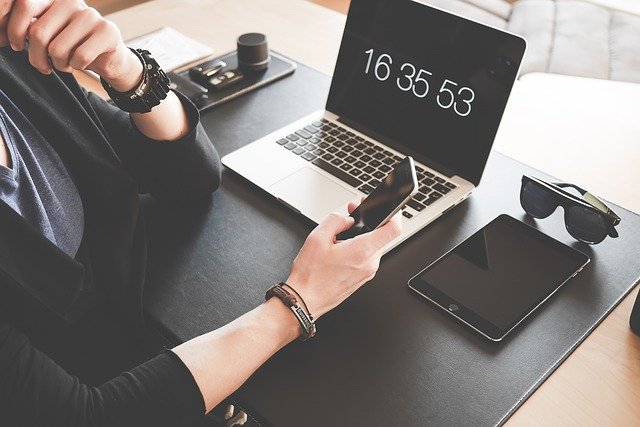 How to Schedule Tweets to Maximize Reach and Engagement
Scheduling tweets on Twitter is a great way to maximize reach and engagement. There are many platforms that can be used to schedule your tweets in advance but they all have the same basic setup. They help you schedule tweets from PC or Android.
Tools
There are many tools to help you schedule tweets and it might be hard to find the best way to schedule tweets.
ads.twitter.com
While there are tools out there to help you, Twitter has its own integrated scheduling service.
Twitter ads allow you to queue organic individual tweets for free. Twitter's scheduler also allows anyone to use it, but it is a bit buried in the ads section. You first have to set up an Ads account, then go to the Tweets tab under the Creative Section This service also allows queued tweets to be promoted if you are currently running a campaign. Twitter ads is not as intuitive as other tools for scheduling tweets.
Tools for scheduling Tweets
Here are the best Twitter scheduling tools.
・SocialDog
・Buffer
・Twittimer
・Hootsuite
・TweetDeck
There are many apps to schedule tweets on Twitter. Most, if not all of these apps, have different payment tiers that will suit you. From free to paid, from personal to teams.
SocialDog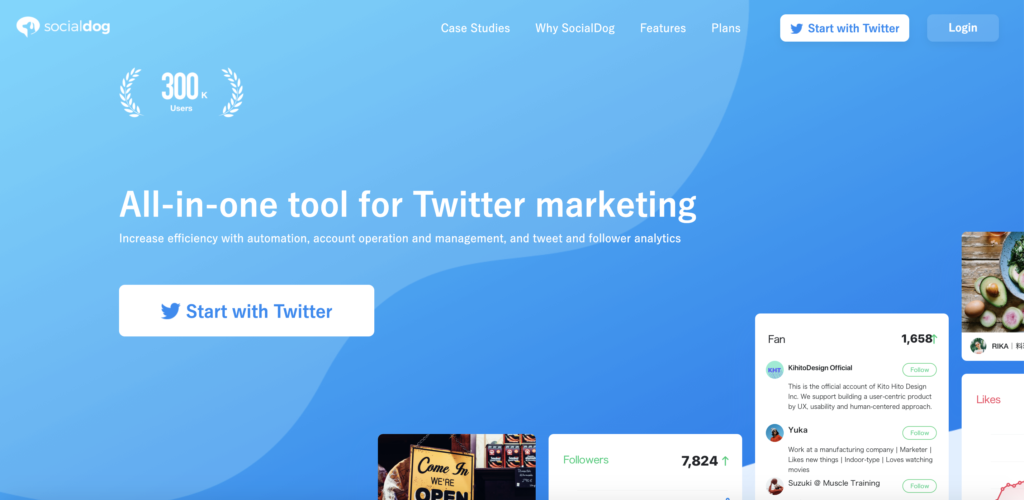 Social dog is a platform with 3 plans tailored to the needs of individuals, small businesses, and companies. The first plan is free and allows you 10 scheduled tweets a month and 5 monitored keywords. The next plan up is the Basic plan which allows 30 scheduled tweets, advanced scheduled tweets, 10 monitored keywords and advanced follow management. The final plan is the Pro plan. The Pro plan is the most feature filled and the most encompassing plan. Like the Basic plan you can advance scheduled tweets and have access to advanced follow management but It also allows unlimited scheduled tweets,100 monitored keywords, advanced analytic features, list of retweeters (currently in beta) and the ability to download CSV.
SocialDog also lets you schedule tweets with images.
Buffer
Buffer provides 4 different tiers on their platform. Their Free tier allows you to have 3 social media accounts, schedule 10 posts and have only 1 user. The next tier is their Pro tier. This tier allows 8 social accounts, 100 scheduled posts but still only 1 user. Jumping in price is their Premium tier. While it still only allows 8 social accounts, it boosts the number of scheduled posts to 2,000 and the number of users to 2. The top tier for Buffer is their Business tier. This tier still only allows 2,000, but it ups the number of social accounts to 25 and the number of users to 6, making it ideal for teams.
Twittimer
Twittimer has just 3 plans. Their Free plan only allows 1 Twitter account (but also 1 Facebook and 1 Linkedin), 1 RSS feed and 24/5 customer care. The Pro plan offers 500 scheduled posts, 15 social accounts, 15 rss feeds, unlimited time tables, 24/7 customer care. This plan has the ability to save drafts, like a Bitly account, use CSV bulk message upload, and have social account groups. The highest plan, Business doubles the number of scheduled posts, social accounts, and RSS feeds to 100, 30, and 30 respectively, along with all of the other things the Pro plan has. The only difference is the ability to use CSV upload with images.
Hootsuite
Hootsuite offers the most amount of plans out of the other platforms for you to schedule tweets, although it seems to be the most pricey. The offered Free plan lets you schedule up to 30 posts on 3 different social media profiles. The paid plans all include unlimited scheduling but differ with how many social profiles you can have and how many users are allowed. The Professional plan allows for 10 social profiles, and 1 user, the Team plan 20 social profiles and 3 users and their Business plan which allows 35 social profiles and 5+ users. There is also one more plan, the Enterprise plan, with which you can customize the amount of social profiles and users which best fits you or your team, and have access to other premium features that other plans don't offer.
TweetDeck
TweetDeck is a completely free to use tool from Twitter itself. TweetDeck allows for scheduled tweets. It also lets you manage and schedule tweets for multiple accounts in a unified interface. TweetDeck also lets its users customize their own Twitter Dashboard by adding different columns such as messages, mentions, followers, etc. to fit users' different purposes. TweetDeck can even be used with teams.
Benefits of scheduling Tweets
Scheduling tweets might seem a bit silly when you can just post them yourself but scheduling tweets can help you in many ways.
Makes you more productive
Scheduling tweets allows you to not be interrupted by constantly having to go back and forth between your work and tweeting. Everything can be scheduled way ahead of time so there is no need to worry. You only need to use one day a week to schedule everything!
Maintains a good Twitter presence
Constantly and consistently posting on Twitter will help you maintain a good Twitter presence as you will be seen as being active. It also lets you keep you in the minds of your followers.
Ensure quality and consistency
Because you can schedule your tweets and you don't have to take time out of your day to write each one, everytime you want to post, you are able to ensure quality and consistency with yourself or your brand. Scheduling tweets, means you have time to craft a tweet and even go back to it before it is posted, to ensure its quality.
Makes you more fun
Increasing engagement is also very important. You will seem to be interacting with your audience the more you post what they want to see.
Tips for scheduling Tweets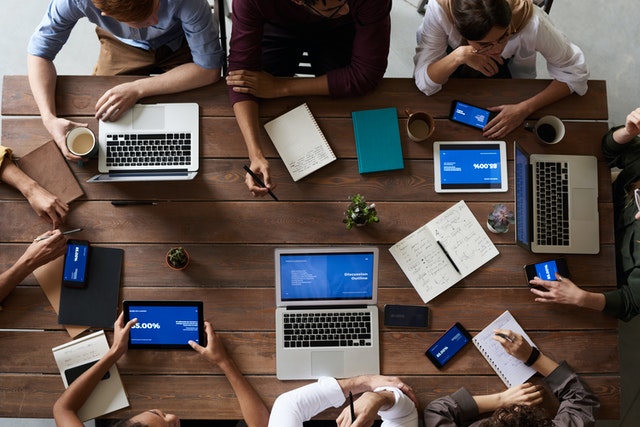 Scheduling tweets at the right time and with the right target is extremely important to growing your Twitter.
Know your audience
It is very important to know your audience. Where are they based? What is their time zone? When do they usually go on Twitter? Knowing these little facts about your audience will help you get the most out of your scheduled tweets.
Tweets at the most optimal times to increase engagement
Speaking of timezones, scheduling tweets at the times when your audience will be most likely to see them is a good idea. If your audience tends to go on Twitter on weekends, after work or during lunch, it is best to schedule your tweets for those time frames.
Verify optimal frequency of Tweeting
Sometimes tweeting a lot is a bad thing, finding the right balance with your audience is key. Every audience is different and using tools to verify how much engagement your tweets are getting will let you hone in on how many tweets per day is good for your audience. Remember, tweeting too little can be a bad thing too, people might not see you in their feed.
Scheduled Tweets with the tool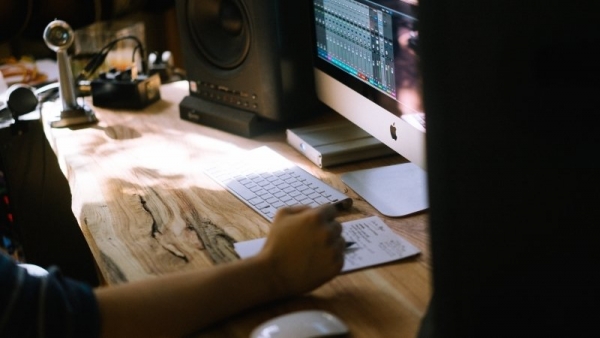 One of the best tools we found to use is SocialDog. It will let you schedule tweets with no hassle on its intuitive platform. Let you grow rapidly with its follow-back and unfollow features. The analytics it provides for followers and day and time analytics are crucial for growing on Twitter. Best of all it is one of the cheapest options out there that will allow you to schedule unlimited tweets.
All-in-one tool for Twitter marketing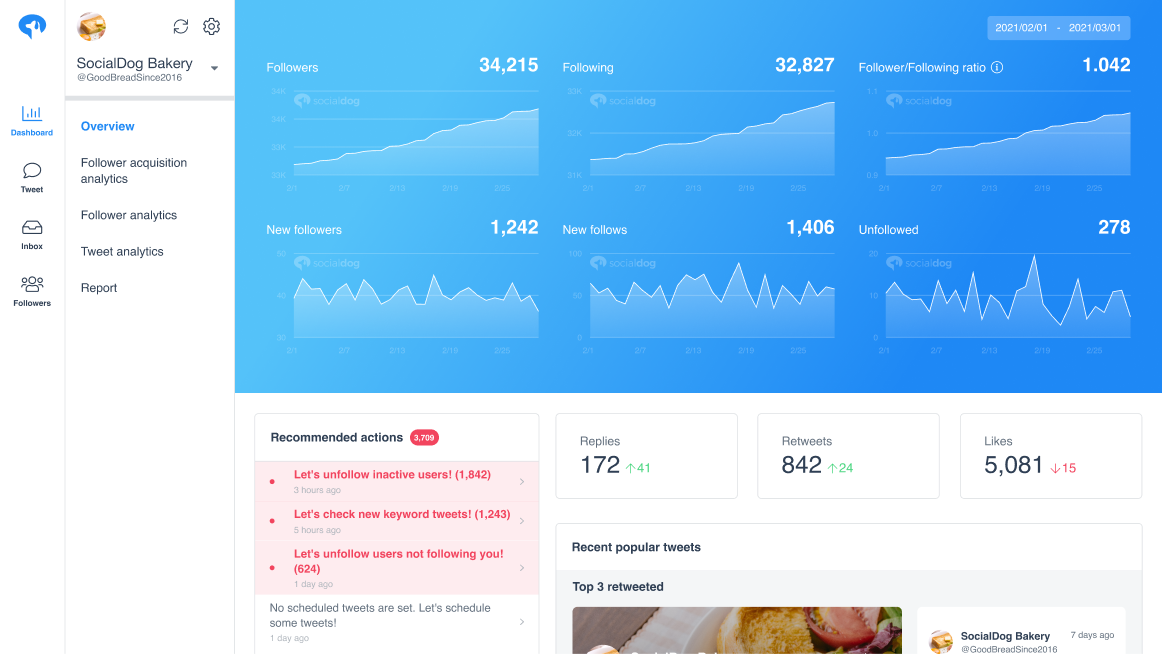 SocialDog has contributed to growing the followers of accounts of both companies and individuals. A range of features are provided to help you efficiently increase followers.
The most read articles of the moment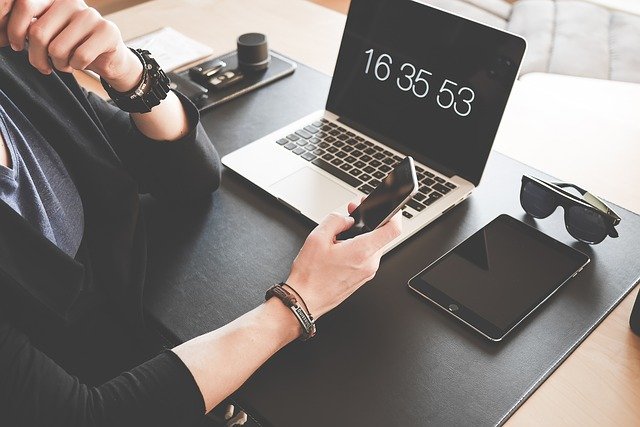 How to Schedule Tweets to Maximize Reach and Engagement
No matter your reason for using Twitter, whether it is for personal or professio...
Recommended Articles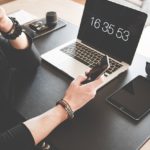 How to Schedule Tweets to Maximize Reach and Engagement
No matter your reason for using Twitter, whether it is for personal...
Twitter Marketing
2020/6/30 Essential tools for
Twitter marketing
SocialDog can be used by people who don't have the time for it, or by people who are serious about it. It also has features and support to help you get results, even if you don't have the time, even if you're serious about it.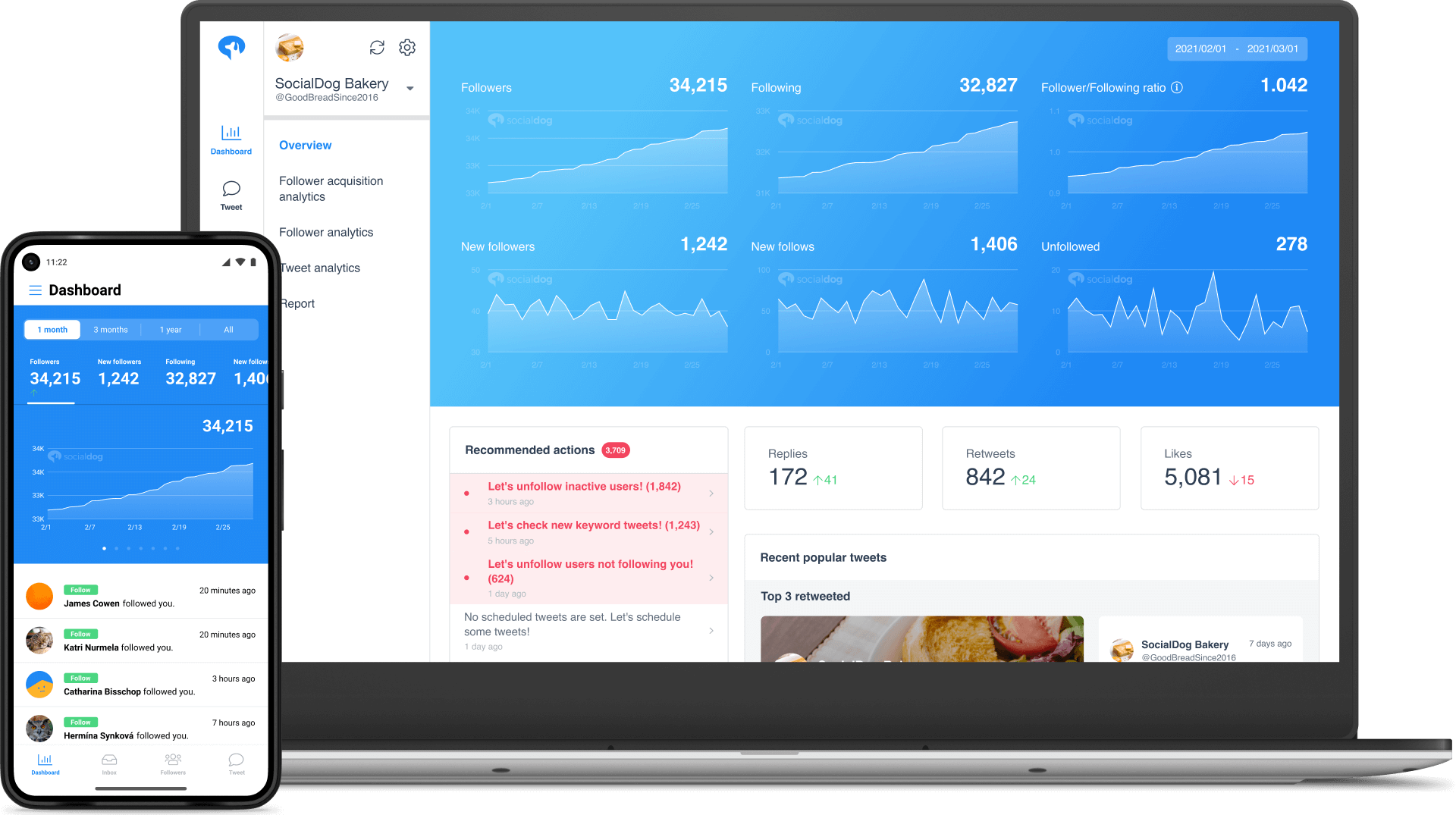 Start with Twitter