【2020】The best tips to grow your Twitter following organically
【2020】The best tips to grow your Twitter following organically
X (Twitter) Marketing
Posted on:2020/12/2
Update date :2021/3/2
How to grow your Twitter following? If you're just looking for followers, it's easy to achieve the goal. You should buy it. But you must grow your Twitter followers that are real and interact with your account.
It's not easy to increase your following, especially if you have less than 1,000 followers. But, that doesn't mean there is no effective way. In this article, You will learn some effective tips to grow your Twitter following. You can't increase your fans 0 to 10,000 after reading this article. But you can increase fans 0 to 1,000~3,000.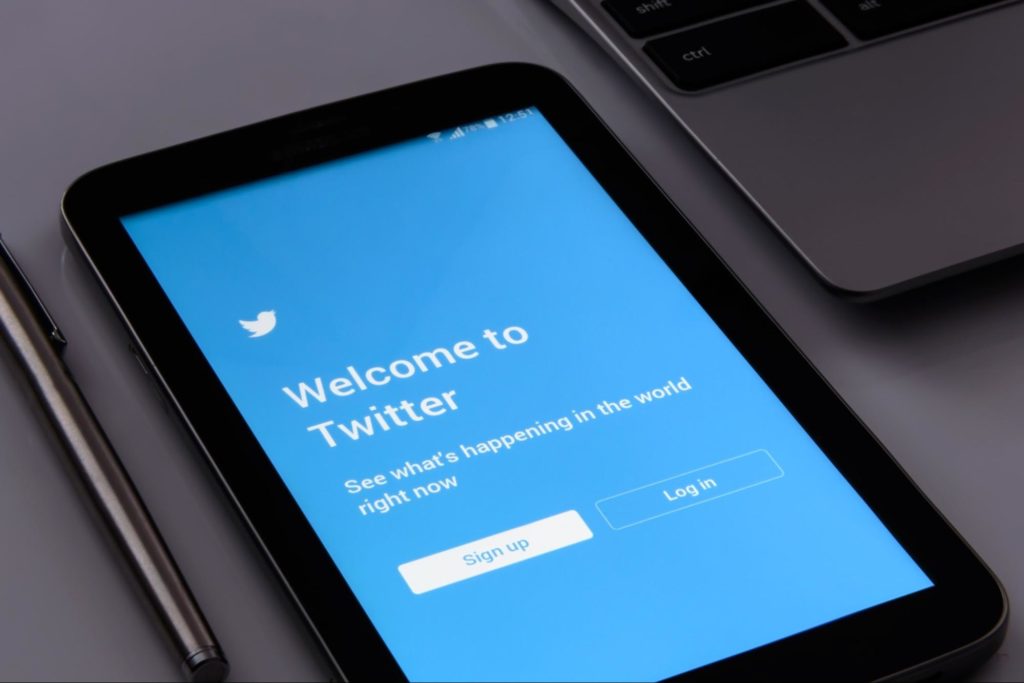 How to grow your Twitter followings organically 2020
You can grow your Twitter following only if you make the right Twitter strategy. I'm going to tell you some effective tips that you can try right now. If you follow the tips, you would grow not only real followers but also influence and engagements. Once you have enough followers, the growth rate of your following will be boosted.
1: Never ever buy Twitter followers
It's easy to grow your Twitter followings. Buy followers now. You can easily achieve your goal with money despite your followers being full of fake accounts which never interact with your account.
If your goal was to get followers, go for it. But I'm sure that your goal is something different.
Fake followers don't engage with your account. They don't like, retweet, or comment on your tweets. They are just numbers. Let me tell you one fact.
The number of followers are not important.
Engagements are important for Twitter marketing.
Imagine, you buy 10,000 followers. But your tweets get just 10 likes or less. On the other hand, if you grow your Twitter 3,000 followings organically, and you get 50 likes on a regular basis.
Needless to say, the latter is better.
Always keep in mind that you make fans, not followers. You can't buy fans. You get fans only if you truly engage with them.
And what's the worst thing to buy followers is you will get found out. Buying followers doesn't deliver you results. It shocks your credit, it eats your money.
2: Your profile says everything about you
If you struggle to grow your Twitter following, give yourself some time to check your profile. Surprisingly, you can increase fans by optimizing your profile.
How do people decide whether they follow you or not? The answer is by looking at your profile. Your profile says everything about you. They will review your entire profile before making a decision.
That is why, your profile is important to grow your following. A good profile includes
・Original header and user photo
・Your background
・What you tweet about(advantages of following you)
・Link to your Website
Don't forget to pin your tweet. Pinned tweets are displayed on the top of your profile. When people see your profile, they see your pinned tweet too. So you should pin a tweet that
・introduces you
・made a buzz
・tells product release, brand value, advertising
Optimizing a pinned tweet brings you results soon.
When it comes to profile, we should talk about username and ID. Choosing the username is not hard. You can use your name or company's name.
There are many accounts with great usernames, but most of them don't pick a good ID. Why does your Twitter ID matter? It's because people mention you with your ID.
If your ID is complicated like @ahuen63bsu, they can't remember it. That means they don't mention you, and you lose a big opportunity to grow your following. So, your ID should be
・relevant with your name or company's name
・short
・unique
・easy to remember
Pick a great ID and let people mention or search you!
3: Choose what to tweet about
Give yourself some time to read your tweets. What do you think about your tweets? Is your account worth following? Think of the tweets you want to read, or accounts you want to follow.
There are so many Twitter accounts that talk about their daily life. If your tweets are like a diary, you don't get followers unless you are a famous Hollywood star.
If you really want to grow your Twitter following, you should add value on your tweet. You should tweet about something informative, interesting, or useful. Whatever you tweet, you should add value.
I'm going to tell you two tips to add values on your tweets.
1: Set the right targets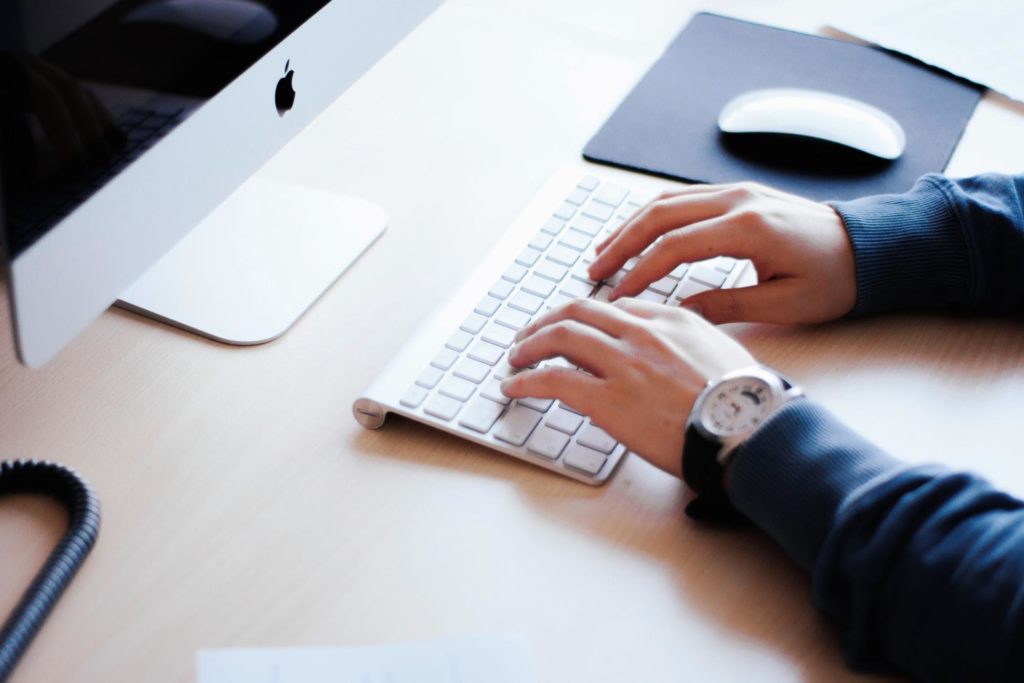 It's impossible to make everyone like you. That's why you need to set targets.
Who do you want to get your tweets seen?
What goals do you want to achieve by increasing your followers?
What makes you enthusiastic?
You should tweet about something you love or you're familiar with. It takes at least half a year to reach 10,000 followers. That means, you keep tweeting about a theme you set almost every day for half a year.
You set the right targets when you pick a topic you love.
2: Multiply your strengths
After picking a tweet theme and targets, you should multiply your strengths.
Try to imagine that you pick makeup as a tweet theme. You keep tweeting about it. But I'm sure you don't grow your following with this strategy. Why? Because there are so many competitors.
If you pick a makeup topic, you should compete with makeup influencers and companies. Do you think you can make better tweets than theirs? If you were an audience, would you follow your account?
Don't fish in a red ocean.
In other words, if you find a blue ocean, you could easily grow your following. But how do you find a blue ocean? The answer is by multiplying your strengths or interests.
For example, if you like makeup and movies, you could tweet about makeup in the movies. Sometimes, you could post a makeup tutorial inspired by a movie.
That would be interesting and unique. How many people tweet about makeup in movies? Few. You found the blue ocean.
Let me summarize how to pick the right tweet theme.
First, you find out the topic you love, or you are familiar with. Then, multiply the topic and your strengths or interests. When you pick a theme, stick to it. Keep tweeting about it in order to build your brand.
This is the smart Twitter strategy.
4: You don't even have 1,000 followers? Follow these tips
No matter how perfect your profile is, how interesting your tweets are, you can't reach many audiences if you have less than 1,000 followers.
You should increase your tweets exposure so that a lot of audiences see your profile.
The most effective way to get more attention is to be retweeted. But followers don't often retweet. Only fans do.
You need to get at least 1,000 followers first. I assure you that this is the hardest part. Because, you start with almost nothing.
Once you have enough fans, it's easy to grow your following. Your fans will spread your tweets, and your following will keep growing.
Now you're facing the biggest challenge. But don't worry. I'm going to tell you how to grow your following from o to 1000.
Engage with other users
If people don't notice you, tell them you are here. You should engage with people who have similar thoughts or in the same industry.
When you like or retweet their posts, they will get notifications. Sometimes, they will see your profile, and follow you! Being a giver is a key to success on Twitter marketing.
React to influencers
The easiest way to get more followers is to expose your tweets as much as possible. I know you don't have followers now. So, why don't you get some help from influencers?
Find some influencers who have similar thoughts. You like or retweet their tweets so that they remember you. The key is to quote their tweets with positive comments or add your thoughts.
They are likely to retweet your quote tweets. And what happens now? Tens of thousands audiences will see your tweet! There is a high possibility that some of them will follow you, because you tweet about similar things with the influencers.
I'll tell you how to quote tweets that will be quoted by influencers.
Everyone doesn't want to retweet negative quote tweets, especially if it disagrees with them. So your quote tweets should be positive for them.
Also, you need to make a quote tweet valuable by adding your opinion or summarizing their tweet.
Make sure that your quote tweet includes
・agreement
・your opinion or summary
Engaging with influencers is a good idea, but avoid quoting their tweets all the time. You will lose your brand value by doing so. You are not a bot.
You don't get engagements when you don't have fans. But you need to maintain originality in order to grow your Twitter following.
There are always trending hashtags on Twitter. By participating in trending hashtags, your tweets will be seen by audiences interested in hashtags. It means, you can reach more audiences. So, why don't you use hashtags?
5: Analyze your tweets
It's necessary to use an analyzing tool for Twitter marketing. Almost all of Influencers or companies are analyzing tweets.
Twitter company has an analytics called "Twitter Analytics". You can access it for free. Twitter analytics provide detailed data. Here are some examples.
・audience segment of your followers
・best time to tweet
・your followers interests
By analyzing the data, you will find out the more effective ways to grow your Twitter following.
7: Schedule your tweets
Try to tweet at various times for weeks to a month, and analyze the collected data. You will find out the best time to tweet, the time you can increase engagements.
Tweeting the right times boost audience reach and engagements. But we are busy. You probably don't have the time to tweet at right times. Or the right time would be at 11pm or more late. It's hard to tweet at the right times constantly.
That's why, you should schedule your tweets with a Twitter management tool. Once you schedule your tweets, you can do other tasks, or just go to bed.
Scheduling tweets boost audience engagements and your productivity.
If you really want to grow your Twitter followings…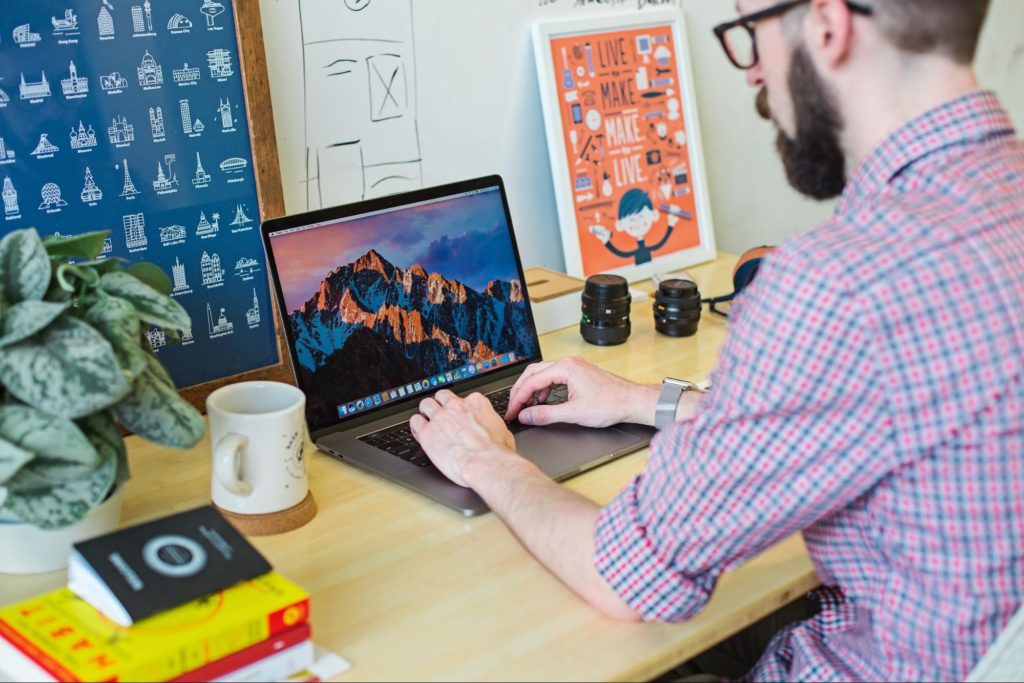 As I told you, there are many tips to grow your Twitter following. But the most important tip is to analyze the data. You don't need to have a good Twitter marketing sense.
If you keep posting the right contents at the right times, you can grow your following. In order to do that, you should constantly analyze the data with the right tool.
Twitter Analytics is a good option, but it's a little hard to understand. Also it doesn't let you schedule your tweets.
If you look for a good Twitter management tool, I highly recommend you SocialDog. SocialDog is all-in-one tool for Twitter marketing. You can easily analyze your tweets and followers, even schedule tweets.
It has 4 plans and one of them is free. Now there is a 14 days free trial of the paid plan. So why not try out SocialDog?
All-in-one tool for Twitter marketing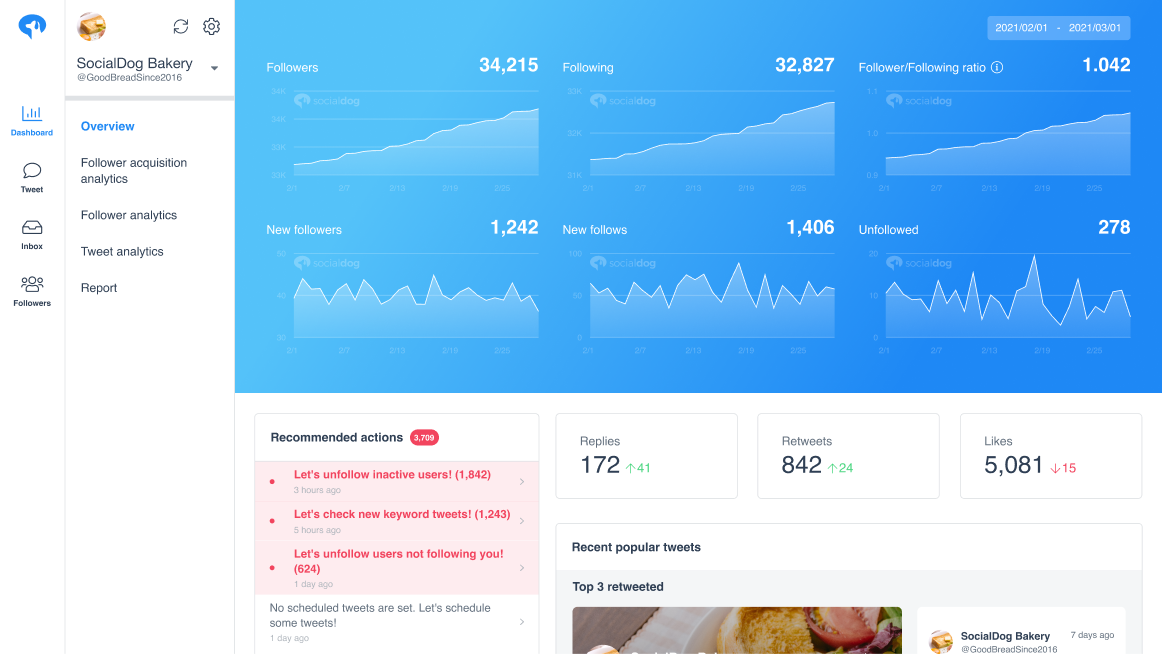 SocialDog has contributed to growing the followers of accounts of both companies and individuals. A range of features are provided to help you efficiently increase followers.
The most read articles of the moment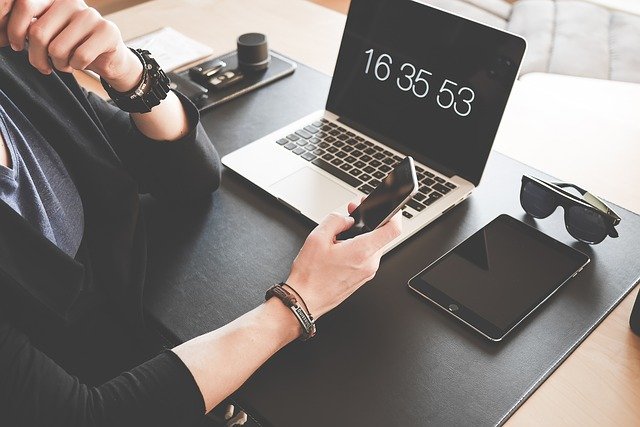 How to Schedule Tweets to Maximize Reach and Engagement
No matter your reason for using Twitter, whether it is for personal or professio...
Recommended Articles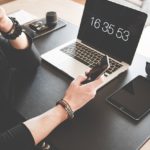 How to Schedule Tweets to Maximize Reach and Engagement
No matter your reason for using Twitter, whether it is for personal or professional use, scheduling tweets to maximize your reach and engagement is critical for growth in an oversaturated market. Currently Twitter is one of the most popular social media platforms and is growing ever crucial to promoting your business. It may seem difficult at first, with so many options to choose from to schedule your...
X (Twitter) Marketing
2020/6/30 Essential tools for
X (Twitter) Marketing
SocialDog can be used by people who don't have the time for it, or by people who are serious about it. It also has features and support to help you get results, even if you don't have the time, even if you're serious about it.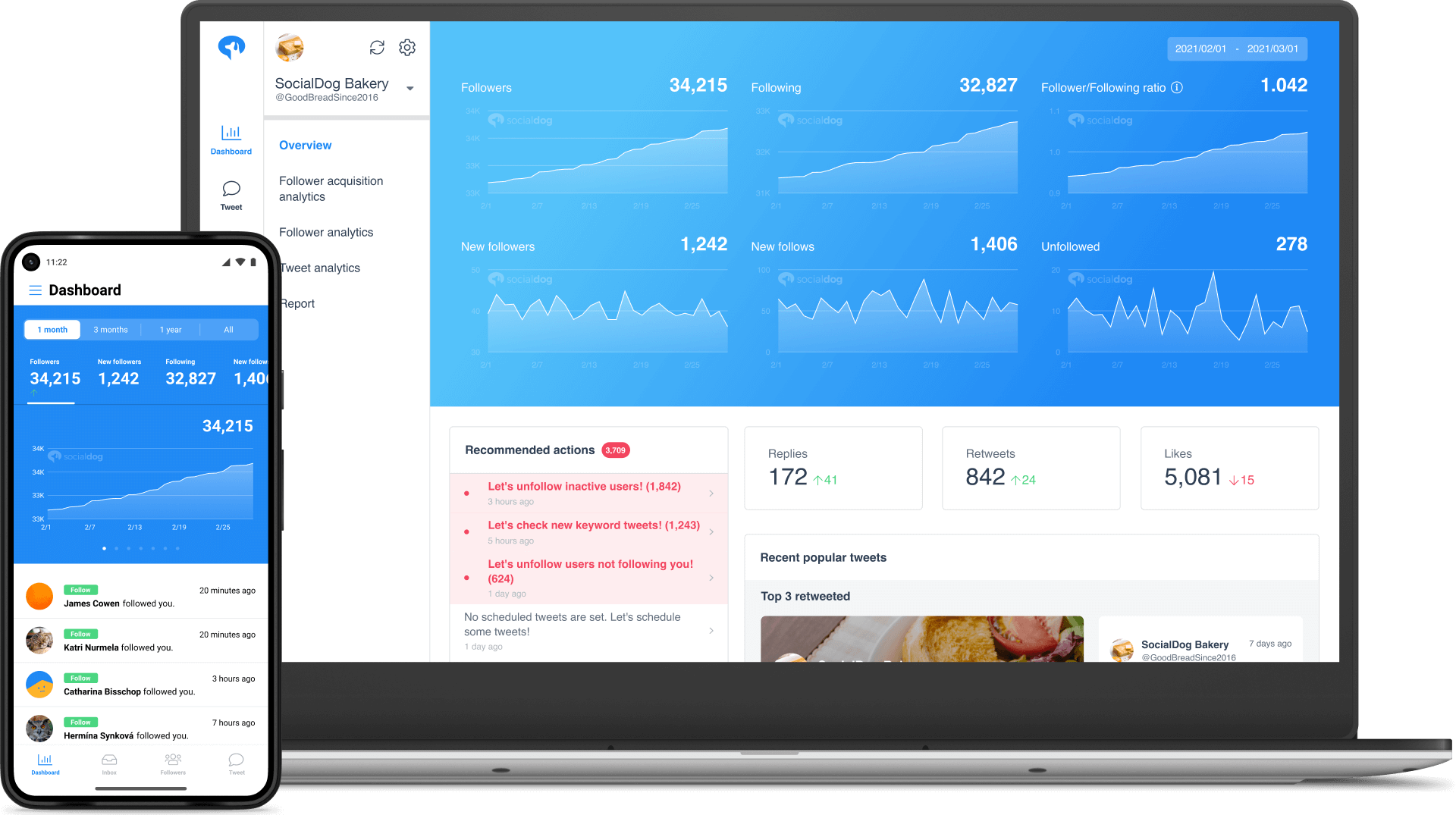 Get Started Now