How to Get Twitter Followers Fast – To Buy or Not to Buy?
How to Get Twitter Followers Fast – To Buy or Not to Buy?
Twitter Marketing
Posted on:2022/5/13
Update date :2022/5/17
Struggling to decide on the best way to gain followers quickly? Keep reading for advice on buying followers versus the alternative methods out there and make the choice that's right for your business.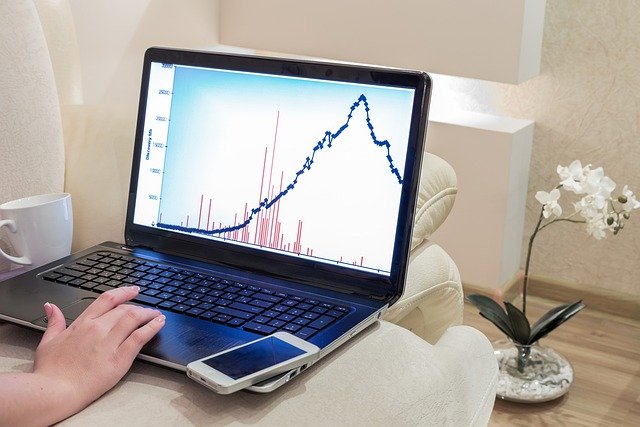 10 Tips You Must Do to Strategically Increase Your Twitter Followers
Having a strong online presence can be hugely influential in the success of any business – no matter the size or industry – and it's equally important for personal accounts. We all know that the key to getting the traction and brand awareness necessary to be noticed and taken seriously in the marketplace is to ensure that you have a decent number of genuine followers (I stress 'genuine' here – more on that later), but with so much conflicting information out there it can feel overwhelming, leaving many people confused about the options available to them and unsure which direction to go in.
It can take smaller companies a bit of time to become established and, during this period, many business owners are tempted by the promise of fast results through purchasing followers, with the hope of improving their brand awareness and inflating their customer base. This may appear to be the ideal solution and an effective method of increasing your follower base, which it can be when done properly. However, it's not as simple as it may initially appear to be. In fact, in many cases, buying followers can actually end up hurting your online profile and damaging your credibility, rather than helping it. Let's break it down so that you can make an informed decision that's right for your business.
Considering Buying Twitter Followers?
So you've started a business and things are going well, but you want to get more Twitter followers, increasing your reach so that you can really start to scale up and grow. Perhaps you've heard about the benefits of paid followers and you're keen to give it a try – but how do you get started?
How to Buy Twitter Followers
There are a whole host of websites out there from companies offering attractive deals that seem too good to be true… and more often than not, that's exactly what they are. But sometimes, if you do your research, you can find those select few that deliver what they promise: they secure new followers in a hassle-free way. There really is very little required of you and the results are quick.
What to Expect When Buying Twitter Followers
Once you've found the company you'd like to work with and selected the right plan, you simply make your purchase and watch as your follower count jumps up in a matter of hours – happy days! The process is quick, painless, and requires minimal effort on your part. Sound like the perfect solution? Unfortunately, it's a little more complicated than that. Like with most quick fixes, there are risks and potential negative impacts involved. If there weren't, everyone would be doing it all of the time, resulting in the number of followers on any given account ultimately becoming meaningless. Incidentally, this is a fear shared by Twitter and the other big platforms out there, and they have had to shrewdly adapt their data-cleansing protocols in order to prevent paid-for followers taking over. It's one of the various pitfalls to be aware of when considering buying followers.
Risks of Buying Followers
There are numerous risks associated with paid followers, not least of which is having these newly acquired assets removed from your profile shortly after paying for them. As we touched on above, like most well-known social media platforms, Twitter is pretty savvy when it comes to fake followers and they have detection methods to identify and remove accounts that are not deemed to be genuine. Imagine paying for a product, only to have it taken away the next day or week. Not a great way to invest your business' capital. On top of this, even if it's not picked up by Twitter's sophisticated detection methods, chances are your true fans will have noticed the rapid increase in followers on your account and it will leave them questioning how authentic your business really is, likely having a detrimental impact on their loyalty to your brand.
Aside from all of that, it's important to understand what you really gain by going down the paid route. Yes, it will likely yield tangible results, fast (overnight your follower count can double or even triple), which on the one hand is great, but what does this actually mean? You now have an increased following, but are these individuals commenting on or liking any of your tweets? Are they engaging with any of your content? Most likely, the answer is no. Let's look at the types of followers you end up with when you pay for them.
Types of Followers you Get from Buying
When someone finds your social or website and they like what they see, they actively follow you because they want to keep up to date with your latest news and offers. This is an organic follower and it's the kind you want. Organic followers like, comment on, and retweet your posts, helping you to gain exposure to reach even more like-minded people and potential customers.
In direct contrast to this, the vast majority of paid followers are completely unfamiliar with your brand and what you're selling, and are often even bot accounts. Inactive and passive, this type of follower is often described as 'hollow'. They don't represent your true target audience and, as a result, they are unlikely to engage with the awesome content you are putting out. Sooner or later, they will most likely unfollow your account (if Twitter doesn't remove them first). Bottom line: you end up paying for something that you either don't get to keep, or that damages the integrity of your online presence.
Still Interested in Buying Twitter Followers?
Because of these risks, the safest way to increase your followers is to avoid buying them altogether and instead aim to do this organically.
However, if you are still keen to go down the paid route, it's paramount that you are confident you've chosen a reliable, trustworthy provider that offers authentic, good-quality followers. Providers like this are extremely rare and hard to come by, so it's critical that you do plenty of research and digging before settling on the right provider for you.
Alternative Ways to Generate Twitter Followers
If, like us, you're still not convinced by the paid route, there are plenty of other ways to successfully increase your Twitter following, and they're easier than you might think. We've outlined a few of the most effective options below.
Generate Followers for Free.
One way to gain Twitter followers for free is to advertise your achievements and successes online. You can do this by sharing anything from positive reviews of your products or services; testimonials from your happy customers; awards your company has won; or links to upcoming events or promotions. For extra exposure, reshare these types of content on your other socials or link to them from your Twitter page.
Another method is to use Social Listening. By paying attention to what people are saying, you can create posts that are in keeping with common themes and trends, which again gives you the best chance of increasing your reach, thereby growing your follower base organically.
Create a Follower Campaign.
As you may be aware, Twitter offers a whole range of its own marketing services. On their website they claim that people spend 26% more time viewing ads on Twitter versus other leading platforms – that's exactly the kind of exposure you want your business to take advantage of!
One of the services Twitter offers is Followers Campaigns. Using paid services such as this from a reputable source can truly complement and amplify the performance of your marketing activity, enabling you to grow your followers in a meaningful way. One of the great things about Followers Campaigns is the flexibility when it comes to the cost: you define your own budget when you set up your campaign and you only pay per result. The other benefit is that, with Twitter's Ads Manager tool, you can track the ongoing success of any Twitter paid services you are using, all in one place.
Twitter offers some useful insights on best practice and examples of effective Followers Campaigns, which are definitely worth checking out if you are considering using the service. According to Twitter, the most successful tweets used for these types of campaigns are short and snappy, use basic text only (no images and other media), and avoid phrases such as 'follow us'. More useful guidance can be found on the business section of Twitter's website, a useful resource for businesses of all sizes.
Use an Effective Tool to Get Even More Followers
Arguably, the most effective way to increase your follower base organically is through the use of Twitter marketing tools. They help you to gain genuine followers, but on a much bigger scale than you are likely to have the bandwidth to do alone. In many ways, these tools offer the best of both worlds: paid professionals get the work done for you, but the right way, gaining you true followers who are aligned to the predefined user profile filters you set. From defining your target audience to capping the monthly spend, each aspect of your marketing plan is under your control. We've looked at the hundreds of tools out there and selected the top three in terms of cost, performance and flexibility. Find out more about each one below.
SocialDog
SocialDog regularly receives rave reviews from some of its 800,000 users who praise its flexible plans and straightforward user experience. Unlike most of its competitors, SocialDog enables multiple users to manage one or multiple users on the same plan. On top of this, there is no initial fee and they offer a comprehensive, intelligent dashboard which provides you with full visibility of the success of your marketing campaigns in a clear and easy to understand way, putting you in control of your own marketing activities. All in all, SocialDog is a great all-rounder tool to essentially suit any business.
Hootsuite
One of the better-known tools out there, Hootsuite offers a range of great features and unlimited posts. However, as you might expect, an offering like this comes with a price tag to match. The basic plan starts at £39 per month for a single user and goes up to £569 and beyond, so if you're just starting out and don't have a huge budget to work with, Hootsuite might not be the best option for you. That said, their pricier plans do include a tonne of useful additional features, and they also offer the flexibility to change your plan at any time.
Buffer
With its competitive pricing (their cheapest plan option allows you to use the tool for free), Buffer is a great option for smaller marketing agencies as it is more affordable than some of the better-known tools. If you're looking to scale up on a budget, for just $100 per month you can join Buffer's top tier plan, giving you unlimited users and the option to invite clients or outsourced agencies to collaborate with you on particular projects. It's important to bear in mind, however, that you are limited to 2,000 posts per month, no matter which plan you choose; and use of their analytics tool (an essential element if you want to take advantage of the full capability of your plan) is not included in the price.
To Buy or Not to Buy?
Whether you're a small start-up or a large brand, your ideal type of follower is active, loyal and – most importantly – genuine. You want to be confident that any marketing activity you invest your time and money in is going to boost and complement your efforts, not hinder and undermine them. By buying followers you risk your account being overrun with hollow accounts with no interest in the products or services you offer. This puts off true followers and can actually hurt your business by damaging your credibility and reputation.
For this reason, it is always advisable to steer clear of paid-for followers and instead take steps to increase your followers organically through a variety of activities. Yes, it may take that little bit longer, but you save money in the long run and guarantee that you are reaching the followers who are truly interested in your business offering, and are therefore far more likely to engage on your page, remain a follower, and likely become future brand ambassadors and customers. Don't risk wasting your money and time by buying followers who don't stick around. Instead, increase your follower base the right way, on your own terms.
All-in-one tool for Twitter marketing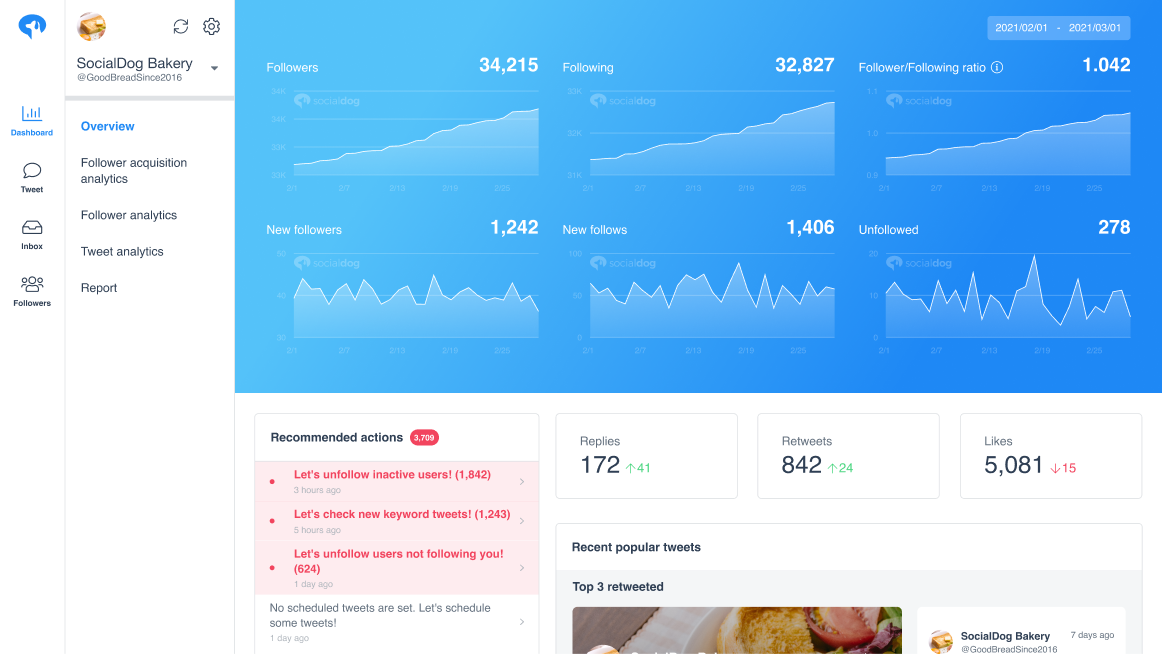 SocialDog has contributed to growing the followers of accounts of both companies and individuals. A range of features are provided to help you efficiently increase followers.
The most read articles of the moment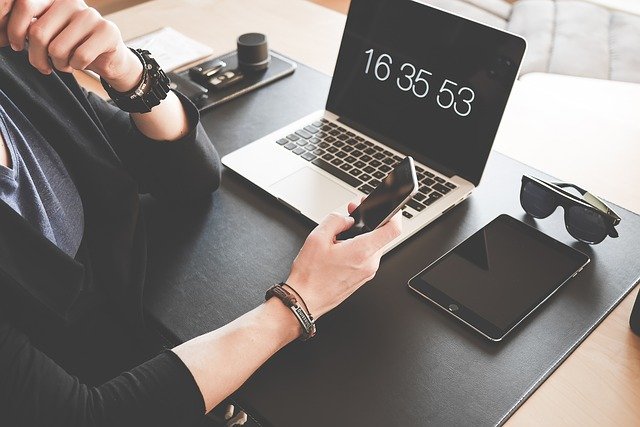 How to Schedule Tweets to Maximize Reach and Engagement
No matter your reason for using Twitter, whether it is for personal or professio...
Recommended Articles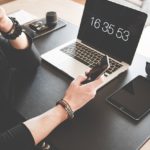 How to Schedule Tweets to Maximize Reach and Engagement
No matter your reason for using Twitter, whether it is for personal...
Twitter Marketing
2020/6/30 Essential tools for
Twitter marketing
SocialDog can be used by people who don't have the time for it, or by people who are serious about it. It also has features and support to help you get results, even if you don't have the time, even if you're serious about it.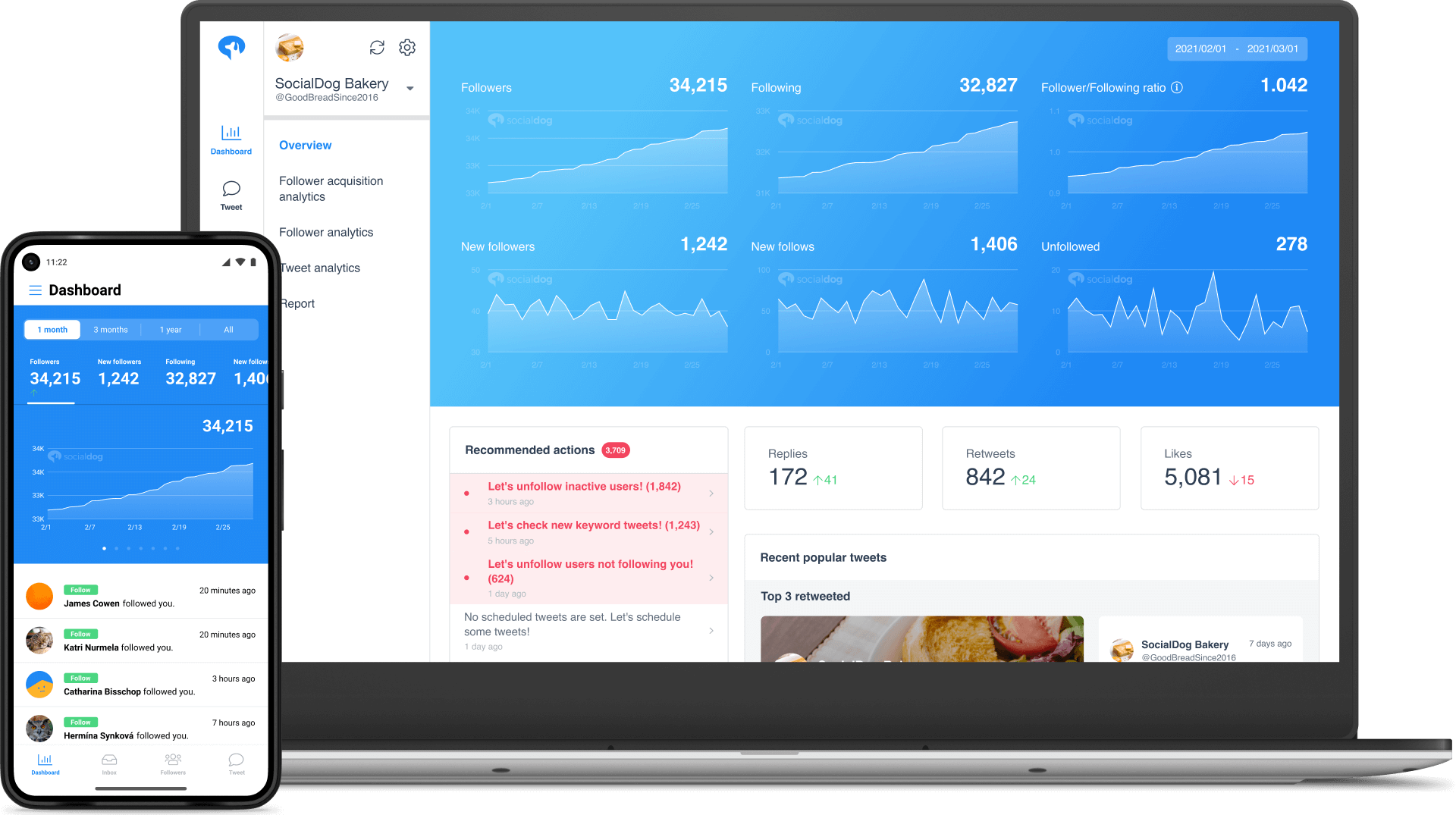 Start with Twitter