6 Free Tweet-Scheduling Tools: Comparison and Benefits
6 Free Tweet-Scheduling Tools: Comparison and Benefits
Twitter Marketing
Posted on:2020/7/10
Update date :2020/8/6
Pros and Cons of Scheduling Tweets
Posting on a regular schedule on Twitter is essential to improving your social media presence and engagement with users. However, it can be challenging to post and comment at set times and days all the time, as life gets busy. Scheduling tweets is a solution to this problem and allows you to keep up your Twitter engagement and sustain your growth, even when you have to be doing other things.
There are many tweet-scheduling tools, and often available for free or with convenient trial periods. This article covers why you should schedule tweets, free tweet-scheduling tools, and how to use these tools to improve your Twitter presence.
Benefits of Scheduling
As mentioned above, scheduling posts on Twitter is efficient and time-saving. It also allows your account to remain active and helps you post at the best time. It is an excellent way of improving your social media presence even when you are busy doing something else. Scheduling also makes it easier to work with teams and or with a partner, and many free tools allow for multiple users to collaborate on tweets.
Listed below are some of the pros of scheduling tweets.
Increase Efficiency
Scheduling posts allows you to improve the efficiency of your tweets. You can decide and schedule each tweet's content at once, saving you time and energy. You won't have to struggle with determining what to post about at a later time, or right before your optimal tweet time. Optimize how you work and get other tasks done when you need to via scheduling.
Keeps your Twitter Profile Active
Regularly scheduled posts mean your Twitter will never be inactive. Your followers and other engaged users will see that your account is periodically updated, making it easier to interact with and gain more followers. An active account is more likely to grow.
Helps you Post at the Best Time
Tweet scheduling also assists you in determining the optimal time to make your post. Certain tools include analytics of engagement of your posts, comments, and other metrics, allowing you to measure the day and time to maximize the reach of your tweet. This data will help your Twitter following grow.
Disadvantages of Scheduling
There are also drawbacks of scheduling tweets that anyone interested in using scheduled posts should consider, too. Your post could be sent at the wrong time, be considered spam by Twitter, or result in lower engagement overall. Continue reading below to learn more about these potential downsides.
Poor Timing of Post
Poor timing of a post is a risk that scheduled tweets have. For example, if you plan a post on something time-sensitive, like a news story, and the tweet doesn't get sent out until later, there will be a time-lag obvious to your followers. As a result, your tweet could be considered less-than-genuine and will reveal your scheduled posting. The topics and content of scheduled posts should be unaffected by dates and times, or trending topics.
Risks Being Considered Spam
Twitter has a comprehensive anti-spam policy and marks posts highly irrelevant as spam, as well as automated actions like scheduled commenting, posts, and follows. Scheduling posts can put an account at risk. Some tools have anti-spam measures and are secure, but self-management is also critical. You can manage the frequency for which you schedule posts and use other automated functions to help keep your account safe.
Results in Lower Engagement
Scheduling posts ahead of time can lead to the posts seeming repetitive or irrelevant, resulting in lower engagement. It's imperative to stay updated on current topics. You should also fit in time for interacting with other followers and users on a live basis.
Considering both the benefits and the disadvantages of scheduling tweets, overall, applying this method to your social media approach yields positive results and is an effective way to grow your presence. Continue reading below to learn about recommended tools you can use for scheduling tweets that are available for free.
Free Twitter Tools for Scheduling Tweets
Suggested free Twitter tools that allow you to schedule your post easily and for free are listed below. Using these tools can transform your social media presence and influence on Twitter. Free plans are available, and some services offer mobile apps for Apple iPhone and Android smartphones and devices. These options provide ways to scheduling tweets without paying fees, and feature post scheduler functions, allowing you to schedule your tweets in bulk and maximize your time. Continue reading below for the best ways to schedule your tweets for free.
1. SocialDog
SocialDog is a comprehensive social media platform tool exclusively for Twitter. This service offers multiple plans, including a free option, free 14-day trials (you can cancel at any time), and supplies everything one could need to schedule posts and improve follower engagement.
Social Dog offers a free plan, a basic plan, and a professional plan. Ten scheduled posts are included with the free plan, 30 with the basic plan, and an unlimited amount with the professional option. Adding up to three RSS feeds, fundamental analytics, and controlled follow/unfollow functions also come with the free plan. Extra features, like in-depth follower analytics, are included in the professional plan and help you keep track of your Twitter following carefully. SocialDog is available via web browser and for iPhone app via the Apple Store, and for Android devices on the Google Store.
Features:
・Free plan, basic plan, and professional plan for Twitter to fit your needs. A free 14-day trial is available to try the paid plans.
・Scheduled tweets (can add photos and video), keyword monitoring, follow management, advanced follower analytics, retweeted user management, CSV export (features vary by plan type)
2. Hootsuite
Hootsuite is a well-known social media growth tool used by many digital marketers. Their services are offered for a total of 20 platforms, including Twitter, Facebook, Instagram, LinkedIn, YouTube, and other social networks. With a free plan and multiple paid plans, Hootsuite offers scheduled posting for Twitter that will allow you to manage better and grow your following.
Offering a free plan with 30 scheduled tweets (can add photo and video), and paid plans (team, professional, business, enterprise) with unlimited scheduled tweets, you have a lot of choices when managing your Twitter. Hootsuite is accessible via web browser and is available in app-form for Apple and Android devices.
Features:
・Free, team, professional, business, and enterprise plans to fit your needs. Free 30-day trials are available of the paid plans.
・Offers scheduled posting on up to 3 social network platforms (including Twitter) with the free plan
・Elaborate social media tracking tools and analysis ideal for growing social presence on multiple platforms
3. Buffer
Buffer is another social network platform tool useful for scheduling posts and staying active on Twitter. With their publishing tool, users can connect up a total of three accounts from Twitter, Facebook, LinkedIn, or Instagram using the free plan. Users start with a free 14-day trial of any of the plans and can then switch to a free plan at the end. Buffer offers analytics on the posts made via scheduling, but does not include any posts made organically, or outside of the schedule.
The free plan includes ten scheduled posts and is an ideal way to test out post-management for Twitter and other social networks. Its interface and features are simple, making it an easy-to-use tool for someone just starting. It is available via web browser, iOS app for Apple smartphones, and on Android.
Features:
・Free, pro, premium, and business plans available, free trials are available
・Up to 3 social media accounts, ten scheduled posts, and one user for the free plan
・A no-fuss and straightforward tool for scheduling tweets and posts
4. TweetDeck
For someone looking for something simple but effective when scheduling posts, TweetDeck provides a reliable scheduled tweeting tool developed by Twitter. Exclusively for Twitter, this free tool allows you to manage your tweets, keep track of trending hashtags, and messages using a simple column dashboard layout. You can add team members to stay on top of your account and post to other Twitter profiles.
TweetDeck allows users to schedule an unlimited number of tweets for free. However, analytics and advanced features are not included, making it the right tool for someone looking for something basic or specifically for posting. It is available via web browser only, and there are no paid options.
Features:
・Free plan only, developed by Twitter
・Allows unlimited scheduling of tweets; can include photos or video to tweets
・Includes features to allow teams to manage Twitter accounts from one dashboard
5. SocialOomph
SocialOomph is a helpful tool for scheduling tweets for free. The free plan (personal suite) includes a limitless number of scheduled posts for one social media profile, and a unique automatic destruction feature that users can set to delete posts after a certain amount of time has elapsed.
Like the other tools, scheduling posts with precise timing and specifying time zones is allowed. It is a good option for anyone looking for a simple but reliable tool for posting and managing tweets. SocialOomph is accessible via web browser exclusively.
Features:
・Free and paid plans (advanced, professional, business) available via free 30-day trials
・Simple scheduling of tweets for free (unlimited, up to 3 per hour) with text-only, or text and four images, one animated GIF with text, or one video with text
・Automatic destruction feature for deleting irrelevant tweets
6. Twittimer
Last but not least, Twittimer is another social network account managing tool that offers post scheduling for Twitter and other platforms, including LinkedIn and Facebook. The free version of Twittimer offers up to 10 scheduled posts for one Twitter account, one LinkedIn account, and one Facebook account.
Twittimer has an easy-to-understand web interface, making it beginner-friendly, and also includes an addable RSS feed for generating content ideas (up to one for the free plan).
Features:
・Easy-to-use and get started tool.
・Up to 10 scheduled tweets with the free plan, 500 with the pro plan, and 1,000 with the business plan
・Add videos or photos to posts easily
How to Schedule Tweets for Twitter
The above-mentioned free tools are handy and useful in taking charge of your tweets and Twitter presence. Getting started involves signing up with the service you want to try. Users will either create a separate account and then sync their Twitter account with the service, or sign-up through their Twitter account itself, providing an even faster, more straightforward method.
All the services mentioned above have in-service tutorials and user-friendly interfaces that make it simple to start planning posts. The post scheduler pages will have text boxes where you can input your tweet and image or video attachments if available. A calendar is also displayed to help you decide when to make your post. You can see existing scheduled posts and make necessary edits to them, too, on the dashboards.
For those looking to schedule Twitter threads in advance—not just tweets—separate tools are required. The tools mentioned above are useful for scheduling and managed tweets, and in some cases, include analytics and other functions, but do not have features that allow for Twitter thread scheduling.
Use Free Tools Effectively on Twitter
Scheduling tweets allows you to bring your Twitter to a higher level of engagement while being efficient. Many of these tools offer introductory plans that are available free of charge. Scheduling improves your social media presence by staying active and keeping your account timely and relevant. However, when not used properly, scheduling has its risks, including lower engagement, and could be flagged as spam depending on its content.
When used correctly, these Twitter tools can transform and elevate the social media presence of your brand, group, or business. The free tools mentioned above range in features and offer a great way to get started in marketing and taking control of your Twitter account.
All-in-one tool for Twitter marketing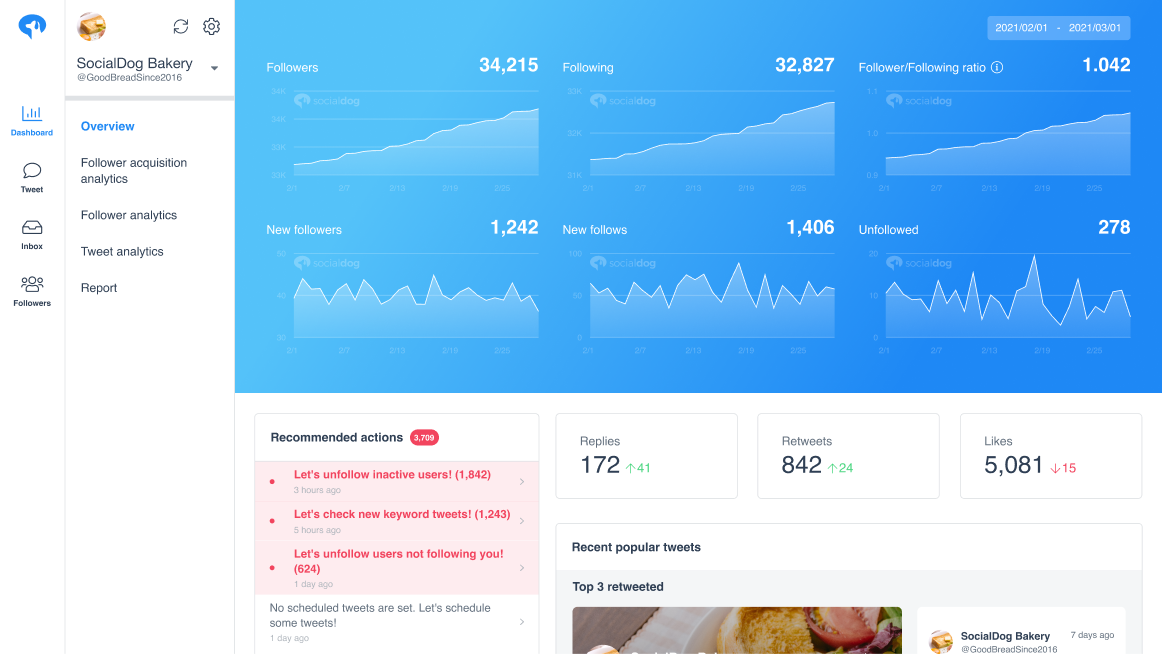 SocialDog has contributed to growing the followers of accounts of both companies and individuals. A range of features are provided to help you efficiently increase followers.
The most read articles of the moment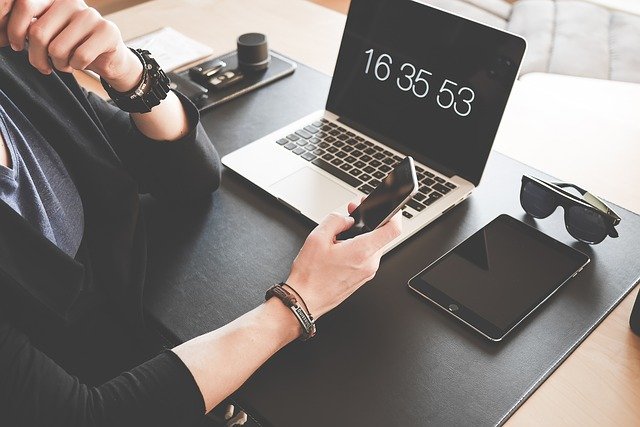 How to Schedule Tweets to Maximize Reach and Engagement
No matter your reason for using Twitter, whether it is for personal or professio...
Recommended Articles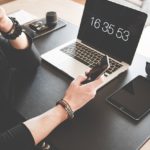 How to Schedule Tweets to Maximize Reach and Engagement
No matter your reason for using Twitter, whether it is for personal...
Twitter Marketing
2020/6/30 Essential tools for
Twitter marketing
SocialDog can be used by people who don't have the time for it, or by people who are serious about it. It also has features and support to help you get results, even if you don't have the time, even if you're serious about it.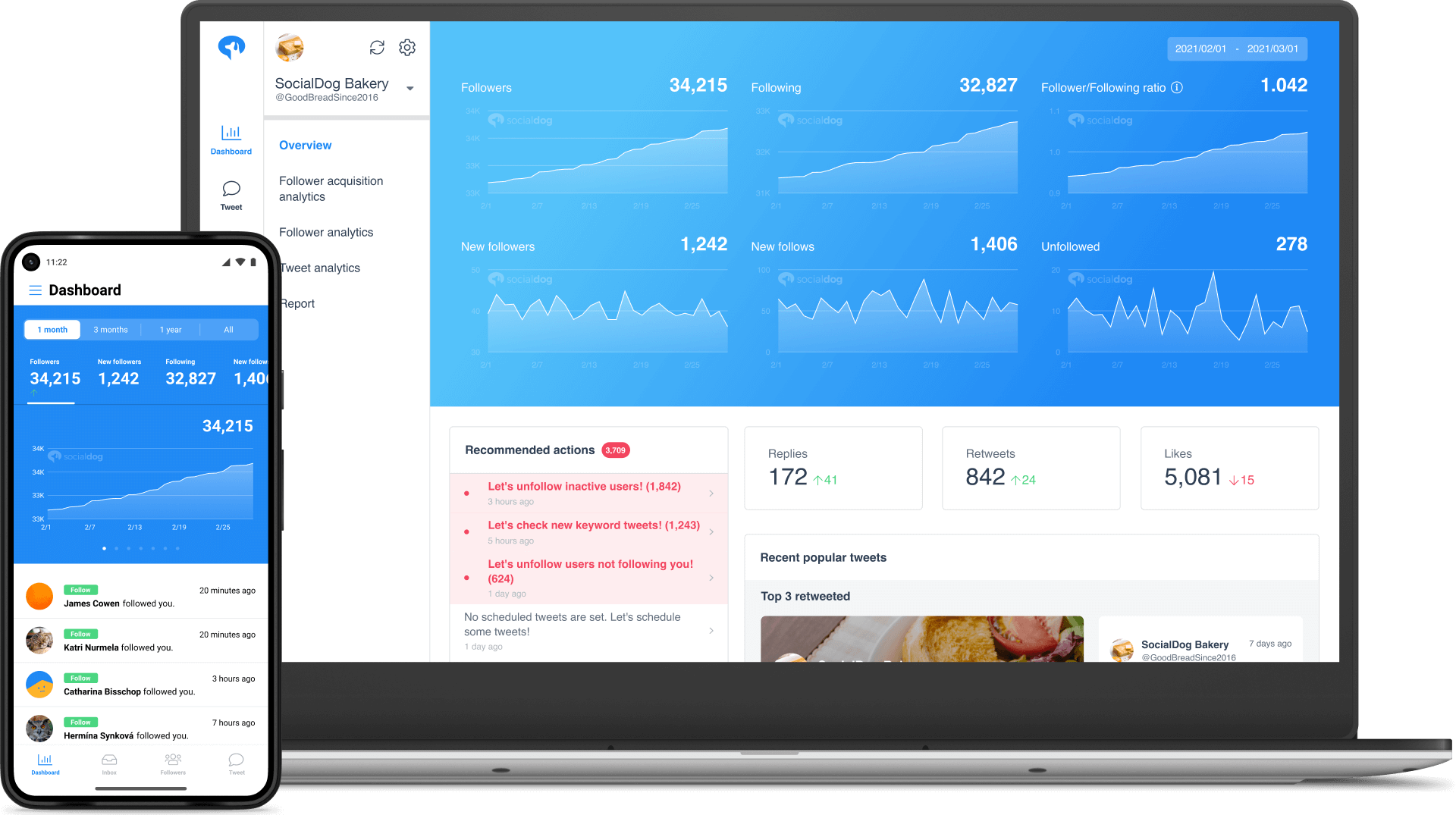 Start with Twitter